>> Update (January, 2015): Coke plans to make their soda less sweet in Canada. (That doesn't make the below info less disturbing, sadly.)
>> Update (March 2018): The New York Times published an article on how to reduce your sugar intake. The first thing on the list? No more soda.
I live in the fittest state in the nation. But before we go patting ourselves on our toned backs, let's remember: only 20 years ago, when I graduated high school, our current state of obesity would have made us the fattest state in the nation.
Stat: America's gaining weight, and quickly.
Time to wake up, parents in particular! ~ Waylon Lewis, ed.
Think the below is sca-wee? It gets scarier.
Note: Double-click image to make it huge and readable: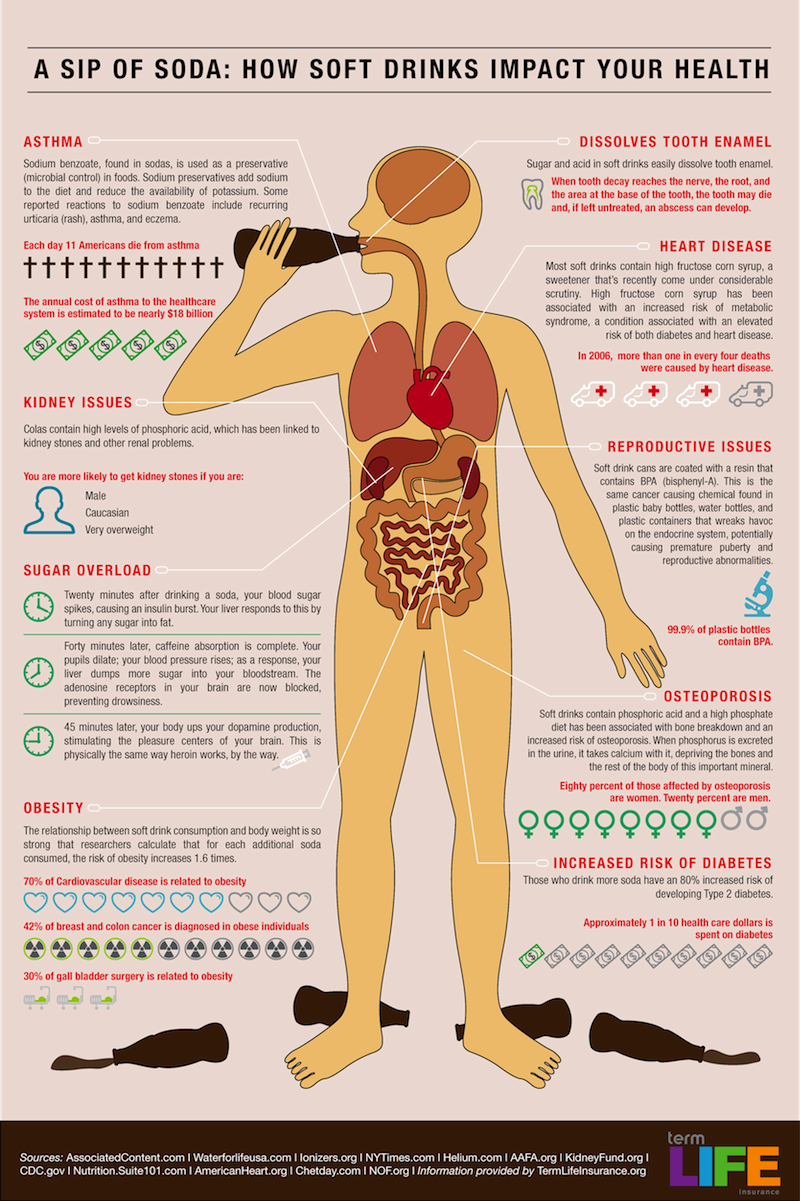 Update:
According to one of our readers, the chemical that should be listed on this image is Bisphenol A, as there are two phenol groups in this chemical.
~
And:
~
Do you know what's in your beer? Know your beer. Enjoy your beer: 

Weight loss, racism, self-acceptance, humor: