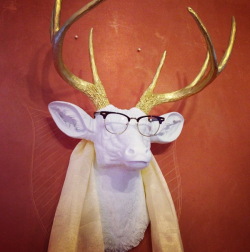 Follow @waylonlewis on instagram for mindful,
#walkthetalk photos.

Walk the Talk Show with Waylon Lewis: Waylon Sheds Light on Social Media for Class of Future (& Present) Do-Gooders.
Waylon, founder of elephant and host of Walk the Talk Show, takes time out of his busy schedule (counting his money, mostly) to talk with an advanced class of future (and present) do-gooders at the University of Colorado.
"Most mindful businesses are under the radar. A lot of them don't want investment. If you want to, kind of, give up control of your own company, a great way to do that is to take investment. But the funny thing is, when you take investment, you become a hero. Suddenly all these money people and companies care about your success, and they start talking about you, and financial news talk about you, and then you sell out. Please don't think you can't make crazy amounts of money without selling out. You can do what you care about without selling out and make good money. There are plenty of examples." ~ Waylon Lewis
For the first word on our new videos each week: subscribe to Walk the Talk Show. All videos free!
Hangout with elephant on Google+ every Monday, Wednesday & Friday
at 12 noon MST.
Editor: Rachel Nussbaum