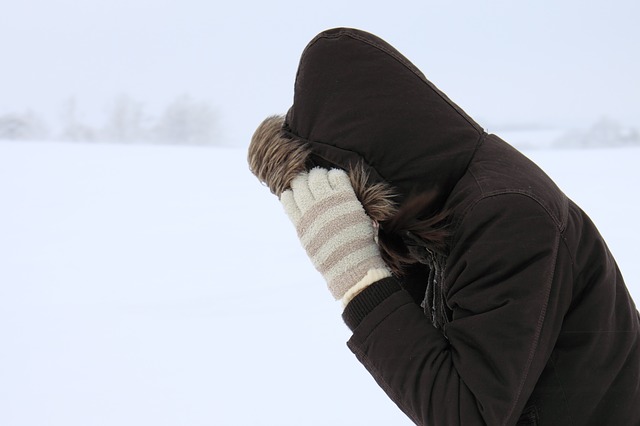 On a typically wintery day, I refuse to leave the house.
I lament my dry hair and chapped lips and I bitch at the wind when I'm forced to leave my indoor fortress. I take every small manifestation of winter as a personal affront; I hate someone who has burst through the doors of a bar where I am trying to warm up (since I know they did it on purpose).
I hate my pale skin, I hate the lotion I have to slather all over my body twice as often as usual and I hate sneezing incessantly. Or even once. I hate getting out of bed, out of my clothes, out of the shower, outdoors, out of my car, out of my coat or out from in front of my space heater.
I hate winter.
Last winter was exceptionally unforgiving, hurling me into the New Year with gusts of icy, burning wind that roused my most intimate ghosts.
I was angry, guilt-ridden and resigned.
I felt as though the mood of the universe were particularly abusive, aligning my family as my worst enemy, placing no one and nothing in their stead. I had only myself. As bleak a prospect as that was, I trusted it.
Then, somewhere inside me a fire flickered: the dimmest, farthest star in my night sky. I knew I could emanate enough warmth and light to keep winter's wrath from snuffing me out completely. And if life did continue to blast me downward in a perpetual spiral, I would be okay.
It didn't, though, and it never does. I tumbled downward along my path until it gradually tapered into level ground. Finally, as 2014 unfolds, I'm riding a beautiful high.
This winter has turned out to be gentler than any other I've known. I decided to embrace all seasons as necessary and beautiful, and to nourish my soul when it needs it most—every damn single cold, windy day.
I've embraced cute scarves, colorful leggings, fitted sweaters, beanies and wintery, wine-colored lipstick, trying my damnedest to stay cozy and warm. When that hasn't worked, I've surrendered to the vitality and vulnerability that chilled, bare skin invokes.
I've explored the notion of exposure, breathing in the serenity of naked trees and naked earth, and prying myself open to the idea of allowing myself to be cold—and like it.
I've eaten warming, wintery foods: soups, roots and nature's harvest, and other times relaxed into decadence. I've drunk green tea, turmeric tea, kombucha, wine and a lot of beer. I've meditated, strengthening my inner fire and nurturing seeds for future harvest.
I've taken naps.
I've acquainted myself with the world of jazz, listening to record after record of my boyfriend's collection, and I've conversed with the quiet. I've practiced yoga and love and patience, I've hoped, wished, laughed, longed, begged, given up, then changed my mind, and, when nothing was left, I've cried.
Winter has flown by. I feel new energy coursing through me with every cold wind, attuning my mind, body and spirit to the powerful voice of universe.
I feel magical. Seeds of new life unfurl, stretching new growth toward the sun and establishing roots that grip both my spirit and conscious mind, reconciling them to each other.
And, for likely the first time in my life, I'm grateful that two more such months are in front of me, offering the final chances to embrace the icy, burning, windy, harsh, sometimes unforgiving but always powerful mood of winter.
I am melting into the ebb and flow of life, relaxing and smiling as its waves crash through me.
Love elephant and want to go steady?
Editor: Catherine Monkman
Photo: Pixabay