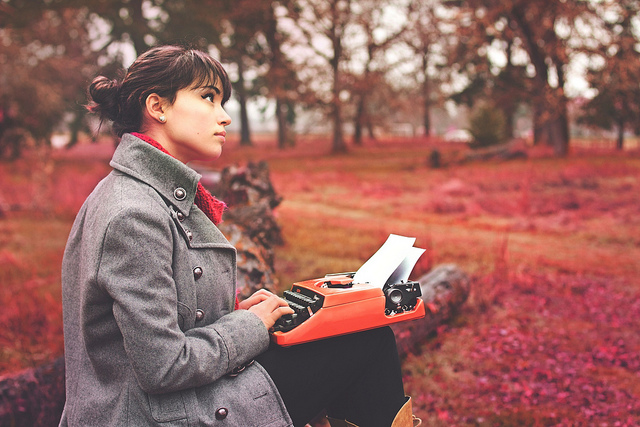 Football is an American pastime, yet there exists some people in this very country who would very much like it to be a past time activity, as in, no longer happening.
Or, maybe (shockingly) they're just not into the game at all.
Perhaps they're indifferent to sports (or that sport specifically). Not everyone finds it exhilarating to watch grown men dressed in spandex and giant plastic hats battling each other to get a ball across a field.
So what happens when everyone else is at a party or stuck in front of their televisions and one would like to find anything else to do with the day, because let's face it, it's an entire day—that's quite a bit of time to do quite a bit of other stuff.
Here are 6 Suggestions for Super Bowl Activity Alternatives
1. Create Something
How cool is it to start the day with nothing and end it with something created by one's own two hands? There are so many ways to go with this, draw, paint, knit, crochet, sculpt, record a song, make jewelry, a youtube video, or repurpose used furniture; the possibilities are only as endless as one's own imagination.
In the amount of time it takes for the game to start and finish it's feasible for one to read a novella or The New Yorker (maybe even two), or like six short stories. Imagine how much more knowledge would be gained from just one day of that.
3. Write Something
The founder of elephant journal claims it only takes him about 10 minutes to write a blog post, so if that's the case a person could write like more than enough articles for an entire month's worth of entries during the time when everyone else is watching the game—if that person could come up with that many ideas.
Or perhaps if article writing isn't of interest other suggestions would include fiction, poetry, or even a one-act play.
Another great idea would be to write hand written letters to friends and family that have been particularly amazing over the years just to let them know, because why not?
4. Volunteer Somewhere
Those cute dogs at the animal shelter would probably really like some company since everyone else will be distracted.
5. Cook/Bake/Brew Something Elaborate
Been tempted to try and DIY kombucha? Watched Martha Stewart make a fancy decorative pie crust and feel the need? A desire to finally figure out how to make beer? Now is the occasion. It's also a really good time to make bread or cook a big batch of ready-to-use on-the-go beans or whole meals for the entire week.
6. Watch Something Else
If there is a need to sit in front of a shiny glowing light and be entertained why not go to a movie or have a television marathon? Another fun thing to do would be to watch a ridiculous amount of Ted Talk videos and get super inspired to fulfill that passion within.
Love elephant and want to go steady?
Editor: Bryonie Wise
Photo credit: Christian Gonzalez