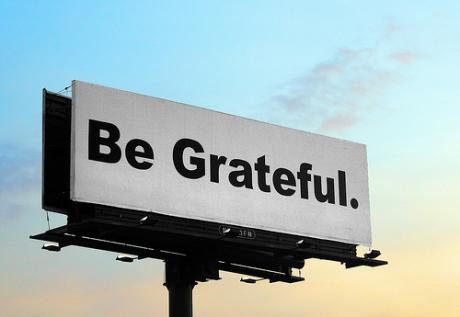 Let's just say when you get a taxi ride home from Newark Airport at one in the morning after a long trip home, it's not exactly a high vibration experience.
But I recently discovered Uber, a mobile app that connects passengers with drivers of vehicles-for-hire.
If you haven't used it, think of it this way:
a) A driver has a car, free time and they want to make extra money.
b) The Uber app notifies the driver of who in their proximity needs a ride, the cost is often chapter than a taxi, and everyone is happy!
Last Wednesday, I got a ride at the Newark Airport from an Uber driver.
As I restlessly tried to open his trunk, the driver got out of his car and politely offered to help me with my luggage. I could tell right away we was a gentle soul.
A Pakistani immigrant (who goes by Richard), the Uber driver explained to me a recent turn of events in his life.
He spent the past decade working for a limo company that cheated him out of fares, causing him to squeak by at near-poverty levels. As an immigrant, he didn't feel comfortable challenging the system and was just happy to be America.
Everyday was a grind, stuck in New York City traffic, barely keeping his head above water, wondering if he could even make it in America.
But then, Richard met a woman who takes such good care of him and loves him in every way a woman can love a man.
Lesson 1: If you have love, especially self-love, you have fullness in your heart. That is the seed of health and wealth and all good things.
And then, Richard heard about Uber, quit his job and started fresh.
The veil has been lifted.
He is his own boss. He makes three times as much income. He is free.
Lesson 2: Blessings accumulate. By expressing deep gratitude for his beloved wife, he attuned to more good fortune.
From the back seat of his car, I could feel his high vibration.
For a change, here was a story of how technology lifted the spirit and livelihood of a hard-working human who isn't versed in programming or computer engineering.
"I don't know if it's God, or what, but I am blessed," Richard told me.
If you express gratitude for one blessing, you receive others.
Yet how often do we look down, see all that's missing, and wonder when our bad luck will change?
Hello!!!!!!! If you sing sad songs, you will attract sad events.
Today, everyday, crank the volume on gratitude!
Thank you for my health; I feel great today.
Thank you for my wife who loves me even when I drip hot coffee on her during her morning yoga practice (whoops)!
Thank you for the abundance flowing through my life, affording me awesome pleasures like the tacos I am getting today from Revolocion de Taco (muy buenos!)
A Course in Miracles says, "With the grandeur of God within you, you have chosen to be little and to lament your littleness."
In Layman's terms (aka JerseySpeak), "You are awesome. Start f*cking acting like it!!"
Be grateful for all that's good, and that's good will become great.
Be grateful for all that's great, and that's great will become magnificent.
Be grateful for all that's magnificent, and all that's magnificent will become miraculous.
Lesson 3: As Richard reminded me and I now remind you…the rich don't get richer. Rather, the grateful discover their God-given right to be awesome.
Love elephant and want to go steady?
Editor: Bryonie Wise
Photo: courtesy of the author