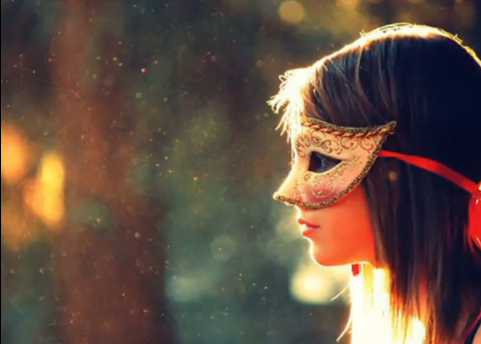 My four-year-old daughter, Opal, has a new game. It goes like this: She acts very, very busy.
The specifics are inconsequential. Either she is running a pizza shop and juggling delivery calls while trying to cook the food and serve the customers, or she is babysitting and fetching things from down the hall, quickly, before the baby wakes up, or she is typing feverishly on something, anything, and when I speak to her she says, "I can't talk now, mama, I'm way too busy."
My role in the game is typically to be an insignificant stand-in, a benign member of the environment. Any attempts I make to be helpful and to alleviate her busy-ness are blown off with an air of you'd never understand, please, now, step aside. So I usually utilize this time to clean out the toy corner (I call that game "inventory") and shout out every ten minutes, How ya doing, Blue?
Good, she'll reply, out of breath and harried.
(When we are in play-mode, she goes by the name "Blue" and I go by the name, "Plum." Not sure where it originated, but that's been the case for ages.)
Let it be noted that I don't consider myself to be a terribly busy person. I don't feel that busy. I do my massage with old people while Opal is at preschool. I do some writing during her mid-day quiet play/rest time, but mostly after she goes to bed. I am conscious of trying not to rush her (that's a difficult one because—those of you with kids know—tasks that take moments alone can take an eternity with a preschooler in tow). I rarely talk on my phone around her and I only text or check my email when it's timely. (Not constantly. I don't have a smart phone for that very reason.)
So, if this whole busy-thing is as much of an example of her trying to be like mom as the make-up brushes are, the journal collection, the purses, etc., it doesn't feel entirely accurate.
So, where'd it come from?
Perhaps she just feels the busyness in her environments— the grocery, driving in the car, observing the interactions among people. Or maybe she perceives me as a busy lady. Or worse, maybe she perceives busy to be the goal.
Who knows. (I'm hoping she is just playing.)
The whole thing strikes me as deeply ironic. Her practice is to be more like me (read: and also like daddy and many other grown-ups) and my practice is to be more like her, but with less whining and more of an open mind around food.
I would even dare to say that I would like my busy-ness to emulate her version of it, too, somehow. Even with all the huffing and puffing, it is still a game to her. She is not stressed out about the pizza orders piling up or the crying baby or complaining customers. Her worth is not wrapped up in it. And she knows that, at any moment of her choosing, she can stop the momentum and have an apple sauce.
When I watch Opal play busy, I feel as if there is a visual crease in my thinking—like the line beneath the Lincoln Tunnel between New York and New Jersey—where I can see the two possible interpretations of Busy: as play or as a  true, oft-terrifying, rigid bind.
I tell you what, there is no better reminder that I have a choice in the matter (even if it's just in my perceptions) than seeing a tiny-peanut version of myself racing from room to room on her plastic cell phone, wearing a mermaid cape and faux pearls, dragging a stuffed Clifford-the-big-red-dog behind her on a string for a leash.
Oh, I think. Got it.
The following video is a very close rendition of what I am talking about here, right down to Lola's typing on a candy container. (Opal has actually done that.) It's a longish video—the actual show starts at 1:00— but it only takes a moment to get the drift, and there's nothing more adorable than little kids with British accents.
http://www.youtube.com/watch?v=2bI2jhI4A18
I wonder if Opal can recognize this as art-mirroring-life, or if she simply sees the show as a much-needed break from her ever-so-busy day.
Love elephant and want to go steady?
Editor: Bryonie Wise

Photo: elephant archives