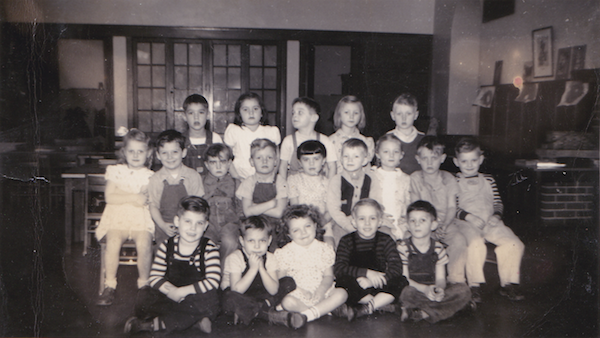 It's important for parents to talk to kids about sex before sending them to school.
How do I know?
I was raped, at school, in kindergarten.
I wholeheartedly believe that I may not have been a victim of this atrocity had I been armed with a protective layer of knowledge. Sexual predators routinely "test" their prey. Sexual abuse is usually a "silent" crime. Sexual predators will often test the child for secret keeping potential or quiz the child about appropriate touch.
Arming kids with knowledge and a positive body image makes for a strong defense. Ignorance is not bliss. It is our job as parents to help our children develop a sense of dignity around sex and sexuality.
10 ways to talk to young kids about sex.
1. Above all, make careful choices about allowing children to be alone with authority figures.

2. Teach kids that they are the "boss of their bodies." Body ownership is the most valuable safety lesson to teach kids.

3. Take advantage of teachable moments. Don't be shy!

4. Make sure to combine sex talks with authenticity, empathy, dignity and a real sense of bonding. Children will learn early that they can come to us for guidance on the subject of sex. Continue to discuss sexuality throughout their childhood.

5. Start early. Before the age of five, lay the groundwork by teaching kids sexual vocabulary. Give kids accurate sexual information. Teach them the names of the penis, vagina, testicles, ovaries, sperm and eggs.

6. Bath time is a natural time to talk to kids about the physical differences between boys and girls. It is also a perfect time to remind kids that it's only okay for mommys and daddys to help them wash their genitals. We can also let our kids know that being examined by their doctor is the only exception. We can talk to our kids about appropriate touch. We can explain to our kids that no one else has any business touching their "private parts." Ever.

7. Make sure that kids know that they don't have to comply with unsafe or inappropriate requests from authority figures. Give kids permission to say no. Encourage them to trust their gut feeling.

8. Teach kids to speak up. Establish a no secrets rule in the home. Teach kids how to respond to requests about keeping secrets, "We don't keep secrets at our house." Teach kids to never ever keep secrets about sexual touching.

9. Let kids know that we are always available to talk to them about anything. No matter what. Encourage children to ask questions and answer them simply and truthfully. Engage children in age appropriate sexual discussions.

10. Teach the nuts and bolts of procreational sex. Explain that sex is only for people who really love each other, like mommy and daddy. It's good to add simple details. When mommy and daddy want to make a baby, they lay down next to each other and daddy puts his penis inside of mommy's vagina and the sperm enters the egg. (Remember that this is a conversation with a five year old—talking about recreational sex etc. can happen when the child is older).
When my kids turned five, I made it a priority to have the "sex talk" with them before sending them to school.
I felt pretty shy about it, but I knew that it was crucial. In order to make it easier, I borrowed picture books about sex from our local library. Picture books about sex are easily found in the non-fiction children's section. Dewey decimal # 649. Or ask a librarian for help.
For further reference:
Keeping Kids Safe From Sexual Abuse by: Sandy Wurtele

What Your Child Needs to Know About Sex and When by: Dr. Fred Kaeser

Love elephant and want to go steady?
Editor: Catherine Monkman
Photo: Robert Huffstutter/Flickr