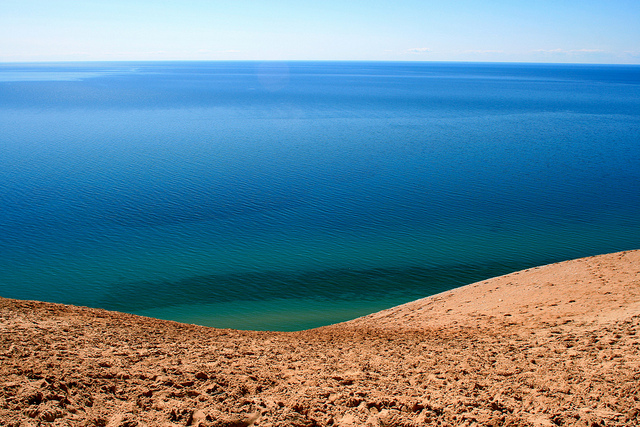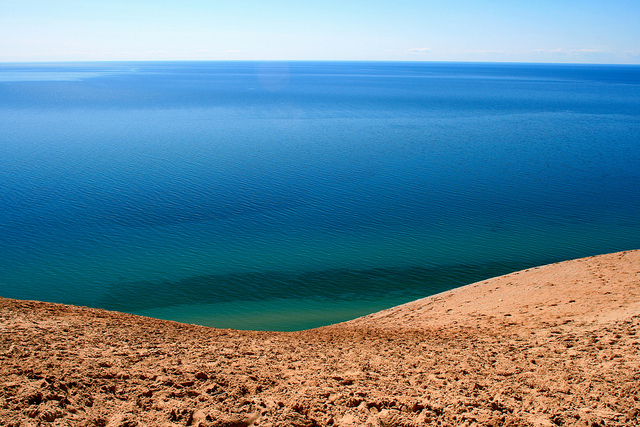 March 13th, 2014 was a big day for environmentalists, animal enthusiasts, and lovers of wide open spaces everywhere, especially those residing in Northern Michigan!
After 12 long years of debates and planning, 32,500 acres (almost half) of the Sleeping Bear Dunes National Lakeshore in Northern Michigan became a designated wilderness under the National Wilderness Preservation System. The bill was signed into law by President Obama.
As a proud midwestern, I did a little jig as I scrolled over the announcement on my newsfeed and I rejoiced in the fact that we are, slowly but surely, moving in the right direction for the preservation of our planet.
This amazing National Lakeshore runs along the northwestern coast of Michigan's lower peninsula. According to Wikipedia the park was originally established because of its diversity and range of natural features including 64 miles of beaches, two islands, 26 inland lakes, and the monumental sand dunes for which the area was named.
The park is named after a Chippewa legend of the sleeping bear. According to the legend, an enormous forest fire on the western shore of Lake Michigan drove a mother bear and her two cubs into the lake for shelter, determined to reach the opposite shore. After many miles of swimming, the two cubs lagged behind.

When the mother bear reached the shore, she waited on the top of a high bluff. The exhausted cubs drowned in the lake, but the mother bear stayed and waited in hopes that her cubs would finally appear. Impressed by the mother bear's determination and faith, the Great Spirit created two islands (North and South Manitou Island) to commemorate the cubs, and the winds buried the sleeping bear under the sands of the dunes where she waits to this day.

The "bear" was a small tree-covered knoll at the top edge of the bluff that, from the water, had the appearance of a sleeping bear. Wind and erosion have caused the "bear" to be greatly reduced in size over the years.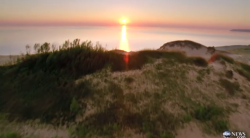 In 2011 the park was dubbed "The Most Beautiful Place in America" by the viewers of Good Morning America, beating out the likes of Aspen, Colorado, Point Reyes, California and Cape Cod, Massachusetts.
Jim Madole of Grand Rapids, Michigan says,
"It is peaceful and serene, a place for gazing out into the world, night or day, and realizing that the universe is truly a magical, majestic mystery, and humans are just a very small part of it all. Here at Sleeping Bear, I sit in awe and wonder at the perfection of Mother Nature."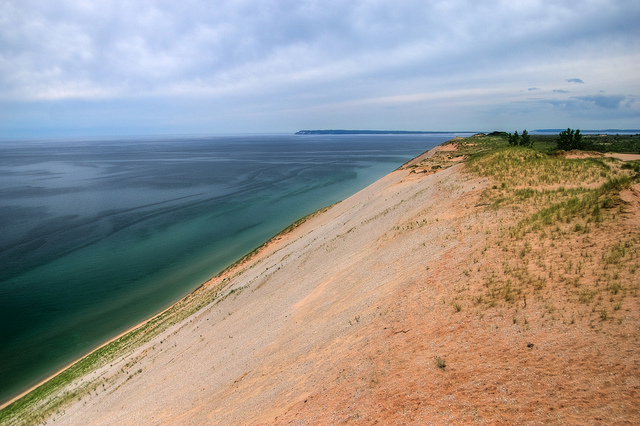 Highways, boat launches and roads were excluded in the wilderness designation meaning that public access to the park will not be limited. Visitors will still be able to enjoy their favorite spots for hunting, fishing, camping and hiking.
Congratulations Michigan!
Love elephant and want to go steady?
          Editor: Catherine Monkman
          Photos: Amy Selleck/Flickr, Jim D/Flickr, Good Morning America