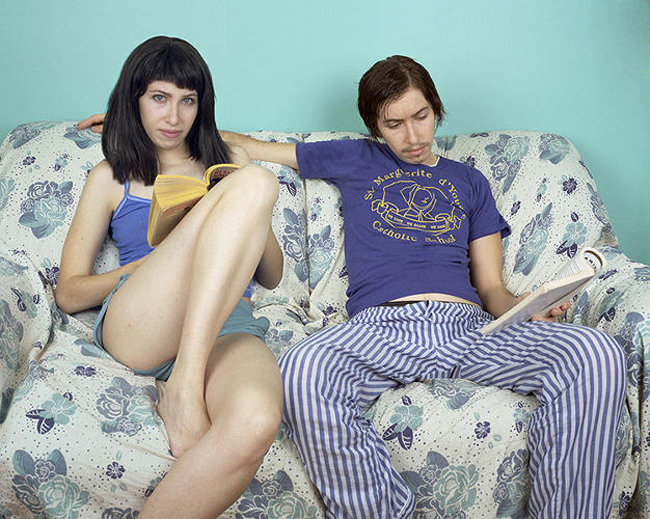 A photo can tell a remarkable story. An important story.
I was transfixed as soon as I saw the photos that make up Alone Time, a series by Montreal photographer JJ Levine.
Everyday moments depict couples in bed, in the kitchen, doing their thing in the bathroom.
Each photograph features both parts of a couple posing within a domestic arena. The hook? One model plays both roles.
Issues of gender identity and queerness run through the body of Levine's work, which showcases the modeling talents of his friends, with whom he often works.
In Levine's own words:
"By staging the same model twice in each photo, Alone Time resists giving any stable clues about the subjects' lived gender expression or anatomy. This conceptual decision to double/switch the gender presentation of a single body challenges the normative idea that gender is stable or consistent. Rather, gender expression can be fluid and multiple and the boundaries between male and female can be blurred."
The effect is really beautiful to look at. He uses familiar imagery—various shades of ordinary life—to launch us into an imaginary space where we can contemplate how identities are formed.
I love how portraiture can meld fact and fiction, and allow me to imagine the lives of others. Here, we can peer into the nature of coupledom, already a fascinating and profound topic, and on top of that, what it might be like on both sides of the so-called gender divide. This is alluring stuff.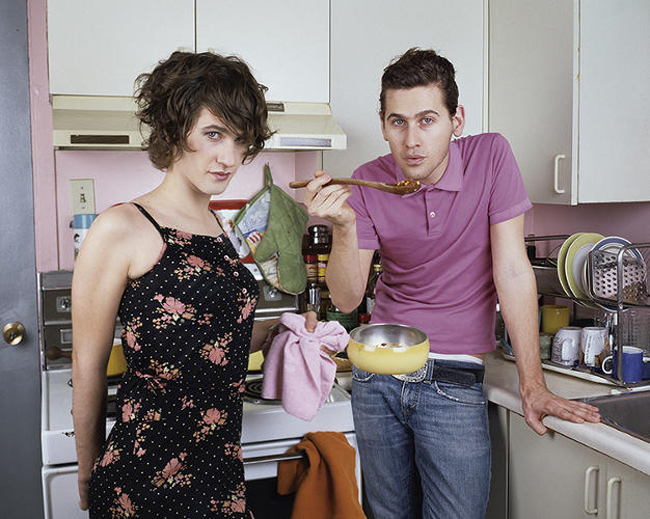 For more of Levine's work, go here.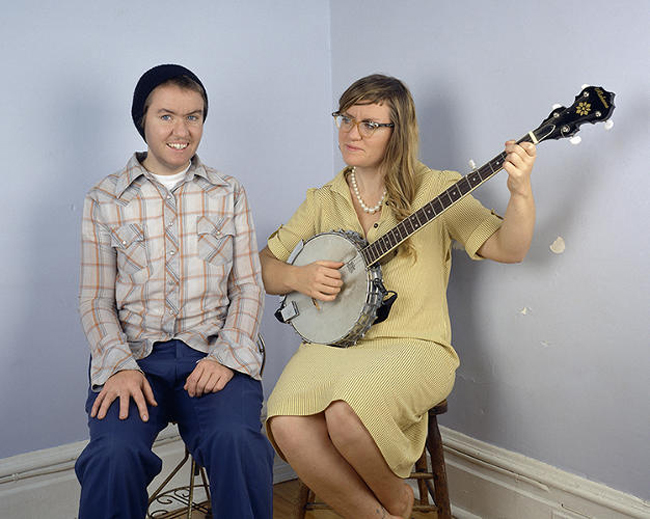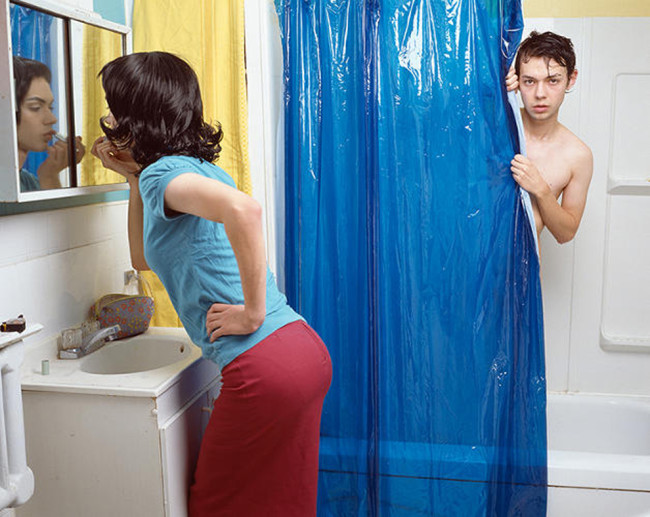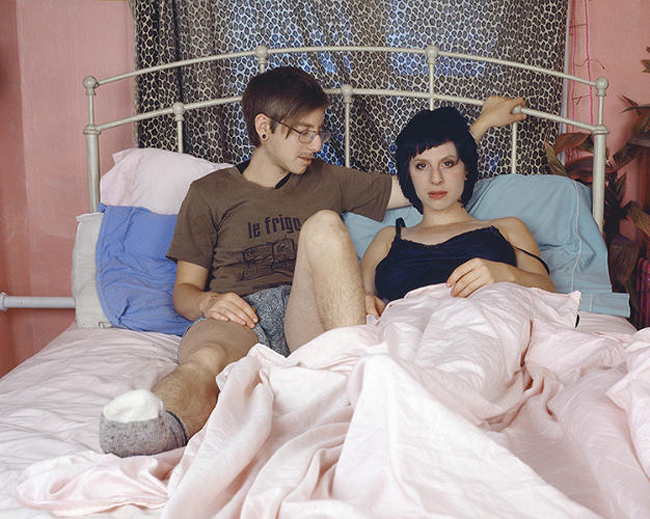 For another great series called Switch, where members of a couple pose as 'themselves' and then as their partner, check here.
Relephant: 
10 Reasons Why You Should Try Cross Dressing
Love elephant and want to go steady?
Editor: Bryonie Wise