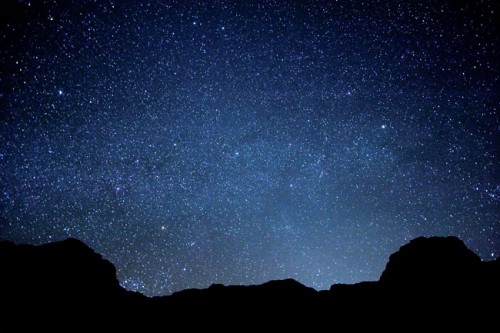 To Call Forth the Stars
The night spreads to a blanket
of stars and moonlight.
We lie on our backs in devotion
to the sky.
All is quiet in this temple.
Opening your hands…you reach
into the night—
as if to call forth something greater
than ourselves.
And the grace of this simple
gesture—
punctuates a silence
deeper than we both can know.
And into this void…we cast our
prayers.
Love elephant and want to go steady?
Editorial Assistant: Kim Haas/Editor: Rachel Nussbaum

Photo: elephant journal archives