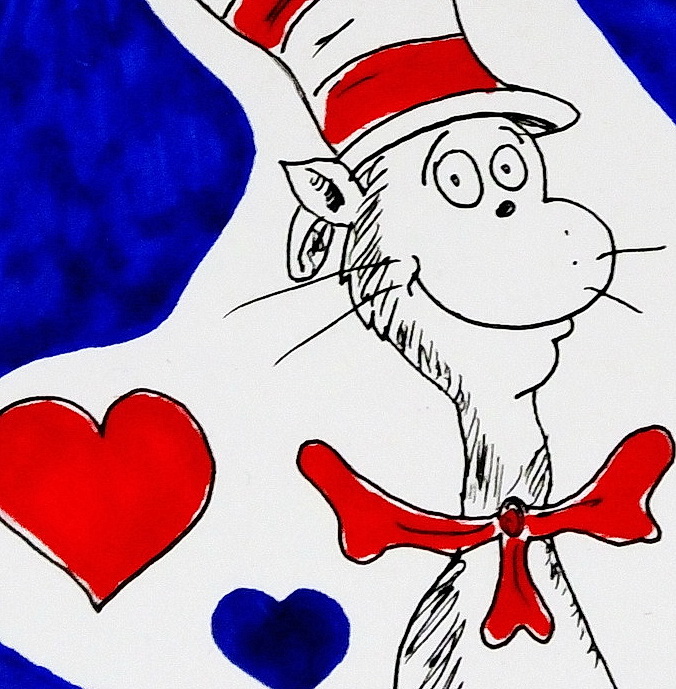 "It's opener there
in the wide open air."

~ Dr. Seuss
When has Dr. Seuss not said it best?
Dr. Seuss is my hero. The way he plays with words, and invites children into a world designed for total well-being, happiness and limitless imagination is a constant inspiration.
Reading Dr. Seuss as an adult is, if anything, way more fun. Unless we have kids of our own, it's probably not very often we sit down to learn wisdom from picture books.
But look at the revelations below (in his, "Oh, the Places You'll Go!).
Look how masterfully he tells us that life's a long and twisty journey, that we aren't always wise to go by what our brains know, that we might fall along the way, or enter into a slump or two (landing in the deliciously-named "The Waiting Room") and how fear can morph into fierce determination as you embrace life.
There's a great video of the story below (narrated by John Lithgow). I also include the first part of the story for your reading pleasure. For the full text, visit here:
So, get comfortable, find your inner child, and just enjoy!
Oh, the places you'll go!
Congratulations!
Today is your day.
You're off to Great Places!
You're off and away!
You have brains in your head.
You have feet in your shoes
You can steer yourself
any direction you choose.
You're on your own.  And you know what you know.
And YOU are the guy who'll decide where to go.
You'll look up and down streets.  Look 'em over with care.
About some you will say, "I don't choose to go there."
With your head full of brains and your shoes full of feet,
you're too smart to go down any not-so-good street.
And you may not find any
you'll want to go down.
In that case, of course,
you'll head straight out of town.
It's opener there
in the wide open air.
Out there things can happen
and frequently do
to people as brainy
and footsy as you.
And when things start to happen,
don't worry.  Don't stew.
Just go right along.
You'll start happening too.
OH!
THE PLACES YOU'LL GO!
….
http://www.youtube.com/watch?v=IQRWeZy-S8Q
And for good measure, here's a peek at the story of Dr. Seuss's most famous food group: they may be eggs and ham, but they're green!
"I like nonsense, it wakes up the brain cells. Fantasy is a necessary ingredient in living, it's a way of looking at life through the wrong end of a telescope. Which is what I do, and that enables you to laugh at life's realities."

~ Dr. Seuss

Love elephant and want to go steady?

Editor: Bryonie Wise