Waylon talks with Ash Constance, beautiful yoga teacher & Instagram star, about working with what's inside, not just outside.
Watch:
Elephant is psyched to be working in partnership with Google+ on our new live video series, which features three live videos a week (that can be watched later, too).
More:
  
Ash Constance is an internationally recognized blogger, yoga teacher and Chiropractor. Ash graduated in 2009, Palm Springs, and was awarded the Best Yogini award. Ash has since travelled Europe and the United States, teaching in Palm Springs, Vienna, Las Vegas, San Francisco, Los Angeles, Paris, Sydney and Bali.
Through her retreats, published work on elephant journal and booming online community, Ash has transformed the lives of thousands across the globe. Her vision is to empower individuals to live healthy, happy, inspired lives!
Find her on Instagram, Facebook and Twitter.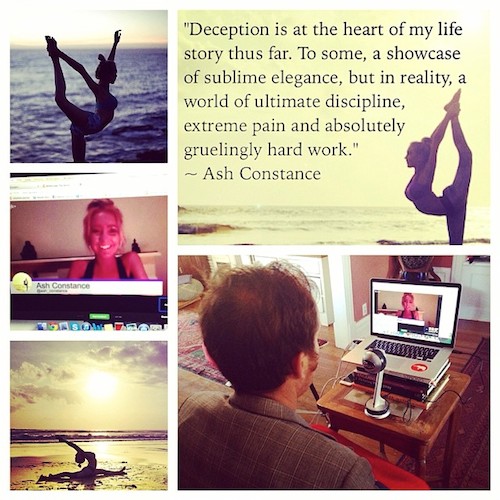 Ash's articles on elephant journal:
For the first word on our new videos each week: subscribe to Walk the Talk Show. All videos free!
Hangout with elephant on Google+ every Monday, Wednesday & Friday
at 12 noon MST.
Editor: Rachel Nussbaum
Photos: Ash Constance