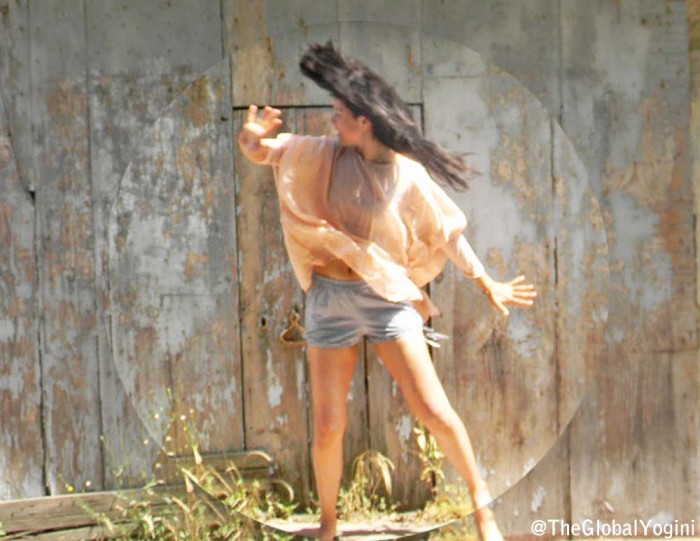 Since we will be celebrating the United Nation's Day of Happiness on March 20th, I took the time to reflect on what makes me happy.
In my quest, I discovered they are all 'ings,' or actions that eventually lead to interesting word puzzles. So here we go…hopefully you can add some more!
The ING's for Living Yoga
L. oving first and foremost yourself, and then others
O. bserving your thoughts, words and deeds
V. aluing every second of life
E. njoying the present moment.
L. earning new things
I. nspiring those around
F. lowing naturally
E. xploring your talents.
D. aring for a striking passion
O. ffering the best of your abilities.
W. ishing the best for others
H. elping those in need
A. spiring for the common good
T. hanking constantly.
U.nderstanding the world.
E. ngaging fully
N. ourishing your body, mind, and heart
J. ustapoxing passions and talents
O. btaining the balance
Y. ielding positivity.
__
A. ccepting your limits and defaults
L. aughing at yourself
L. istening to your heart
O. ptimising time
W. anting what is truly needed.
M. editating wisdom
A. bsorbing knoweledge
G. iving immaterial things
I. nvesting in true happiness
C. reating  and coloring your dreams.
T. raveling to the unknown
O. ccupying smaller spaces.
T. raining your senses
A. ccomplishing long-term goals
K. eeping up to your integrity
E. volving gradually.
O. rganizing your self
V. isualizing your path
E. xperiencing new ways
R. efreshing your mind, body and heart.
The list is long…it all inspires Yogic Happiness !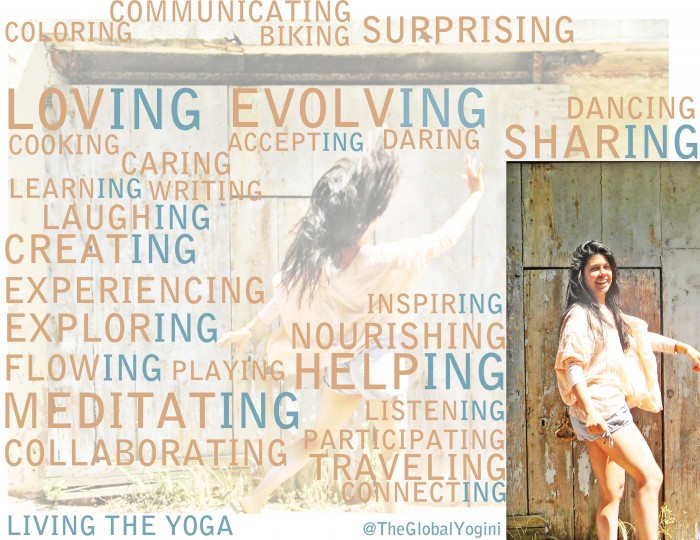 Committing to our yoga practice allow us to develop mindful living. Living mindfully, includes the ING's listed above and many more, which help us evolve as natural beings. As we develop a mindful life, I feel we are able to come closer to our inner happiness.
Surviving in our agitated world is a battle. We are constantly being bombarded by all sort of false pleasures to feed our senses. Unfortunately, these pleasures take us farther away from nourishing our inner self, and eventually create opposing feelings to happiness ; thus, sadness, emptiness, frustration, anger, fear, anxiety, depression, negativity, etc….take over.
Personally, I feel that living mindfully goes hand-in-hand with a quest for inner happiness. The first steps in this quest relate to a gradual holistic detox, where we start purifying our physical body, our mental body, our hearts and souls. We become more aware of the impact that our thoughts, words and deeds have on ourselves and others, as well as, the impact that others' have on ourselves. This detoxification allows us to have clarity and guts to stand-up, pick and choose what truly nourishes us and the world.
No matter where we are, let's move in the direction of evolution, of finding the best of ourselves, and offering this to the universe. Moreover, living mindfully allows us to dream, allows us to color our life and simply be "ordinarily" happy.
Today let's all celebrate happiness by taking the time to reflect the stage of evolution where we are in our own lives. If one has already enhanced the yoga practice, maybe understanding the impact that our practice has in our lives and those around, and how we are able to evolve it. If bored, maybe reflecting on the "who is talking" and planting seeds of patience, practice and commitment…or even going deeper in the Yoga knowledge; and if not yet into the Yoga, don't miss out!
At any point of our Yogic path, there is something revolutionary happening, but only with a committed mindful evolution we can truly enhance these changes as seeds of inner happiness.
Yoga makes me happy, what makes you truly happy?
Love elephant and want to go steady?
Editor: Bryonie Wise
Photos: courtesy of the author