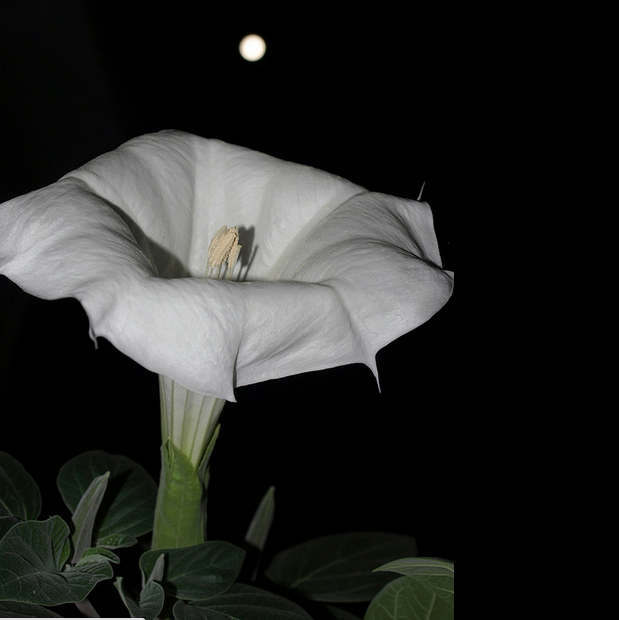 Pale moon flowers. In meadows of night. 
Rich, moist earth….
Sweet, longing, delight.
Caressing the flesh,
dark carpet of earth.
Wandering silently,
Awaiting rebirth.
The limitless sky.
A soul taking flight.
Invisible butterfly.
On winged starlight.
Pale moon flowers.
Your petals aglow.
Jeweled with dew.
In the moonlight below.
Drawn back to earth,
The flowers are gone.
The ending of sweet dreams.
In the spreading of dawn.
Love elephant and want to go steady?
Apprentice Editor: Edith Lazenby/Editor: Jenna Penielle Lyons
Image: Flickr Creative Commons