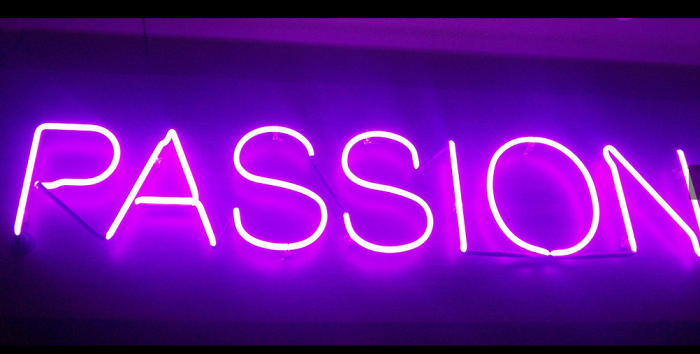 "Passion, it lies in all of us, sleeping…waiting…and though unwanted…unbidden…it will stir…open its jaws and howl. It speaks to us…guides us…passion rules us all, and we obey. What other choice do we have? Passion is the source of our finest moments. The joy of love…the clarity of hatred…and the ecstasy of grief. It hurts sometimes more than we can bear. If we could live without passion maybe we'd know some kind of peace…but we would be hollow…empty rooms shuttered and dank. Without passion we'd be truly dead." ~ Joss Whedon
Passion ignites us.
When we think of passion we think of desire.
And when we think of desire often that love from another comes to mind which we all want in one way or another.
Yet to me life is about love.
Passion in bed is fantastic of course. Passion in life is even better.
Don't get me wrong. I love sex and fire and warm hands and happy tongues.
But I find in life, in all areas where I find meaning, I find passion. I find passion in writing. I find passion in teaching. I find passion yoga. I find passion in many of my core beliefs, such as faith and hope and integrity.
I find passion in my core belief that love is what matters.
So I can love you in between the sheets. I can love you as a friend by supporting all of you. I can love you as a daughter with devotion and gratitude. I can love the God of my understanding with prayer and an open heart. I can love you as a student by offering my heart and meeting you where you are.
I love my Muse, who is part of me and more than I'll ever be.
Passion ignites us. Passion gives when we feel like there is nothing left to give. Passion opens our hearts. Passion can be angry as well. Passion knows cruelty. Passion can lack judgment. Passion makes us fall in beds too soon at times but passion gives us memories.
Passion connects us to what matters.
Love elephant and want to go steady?
Editor: Rachel Nussbaum
Photo: Flickr Creative Commons