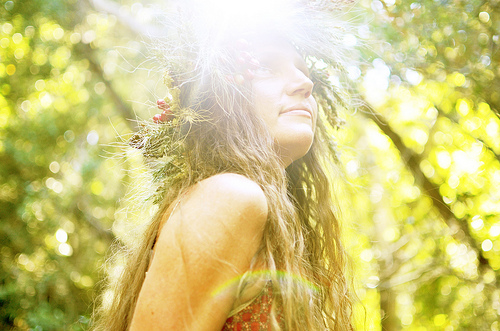 Fresh beliefs trickle in as mountain springs
Feelings flow more like streams
Say, what is in that puddle?
Ones hopes & prayers & dreams?
Leap into your puddle
Stomp until there's drought
Until your inssights & naked wounds are mixed
You can't know what life's about
& when your rivulets evaporate
You need not feel fright
Resolved clouds coalesce & shower anew
All spirits will unite
Nary one billionth of a drop
Of this diverse, raw rain
Carries all courageous wisdom needed
By Laura Kutney
Love elephant and want to go steady?
Apprentice Editor: Brenna Fischer/Editor: Travis May & Jenna Penielle Lyons
Photo: Flickr