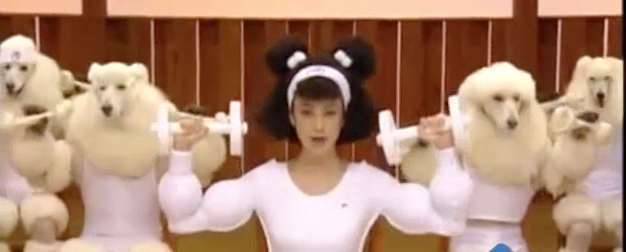 This is, by far, the strangest exercise video I have ever seen.
I'm not sure which is more unnerving, the fake foam muscles Mariko Takihashi, our host, wears or her demonstration class of people donning fake poodle heads…or is it poodles photo-shopped atop human feet?
I love a good workout video but there was no working out happening here today. All I could do was sit and gape in amused confusion.
"Victory and happiness is the most important thing for everyone." 
Love elephant and want to go steady?
Editor: Travis May
Photo: You Cannot Unsee This/Vimeo