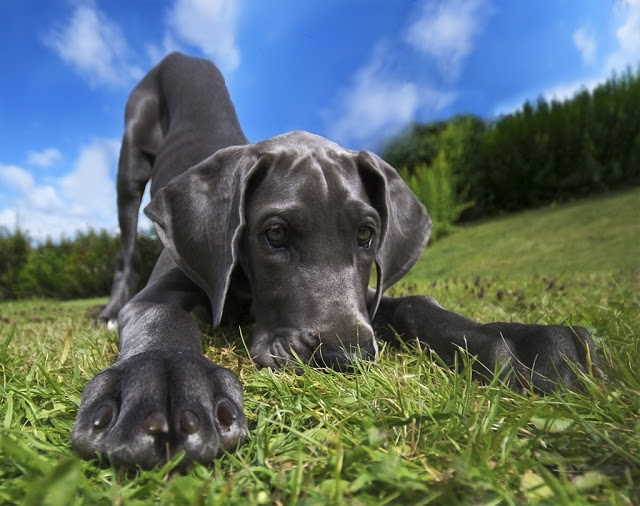 "When I was recording Dog, I wanted it to be an aural adventure. I wanted to take you, the listener, on a walk in Rivelin Valley Park with me. I wanted to make you feel happy and to gently surprise you as we went. I wanted to make you want to go outside and play." ~ Nat Johnson
UK-based singer-songwriter-artist Nat Johnson, of Monkey Swallows the Universe and Nat Johnson & The Figureheads, has written a gorgeous gem of a song with the recently-released "Dog."
I was riveted from the opening bars, and became hopelessly addicted before the song even ended. I haven't stopped listening to it for two days now, so I had to share it.
Compassion. Simplification. Travels to the heart.
The dog in Dog is more than a friend, a companion, a confidante and an emblem of loyalty. This dog is a reminder of freedom, and what life can be like when we stop worrying and grasping at things that ultimately keep us from our own happiness.
Coupling Johnson's melodic, soulful voice with stripped down, stylized animation, the song takes you on a journey that will stay with you all day, and in your heart as long as you need it.
Johnson says on her website that she imagined hiring indie filmmaker Wes Anderson to direct the video, which is probably another reason I love it so. I gravitate to everything Anderson does, but he definitively had me at The Royal Tenebaums, a movie with a wistful earnestness reflected in Johnson's song, that I recommend to anyone and their dog who has not seen it yet.
For me, "Dog" is "Puff the Magic Dragon," a rainy day with ginger tea, and a sunny morning sun-gazing from the grassy Himalayan foothills all at once. And bow ties and hot pink feathers and mandarins and love.
Enjoy!
Bonus: The Royal Tenenbaums trailer:
Thanks to Brainpickings for their write-up on "Dog"!
For more about Nat Johnson, you can visit her website here.
Love elephant and want to go steady?
Editor: Renée Picard
Photo: Markus Holmqvist at Pixoto