"The meaning of yoga is being lost in the commodification of yoga…and I want to get it back." ~ Alanna Kaivalya
Waylon Lewis and Alanna Kaivalya on fixing what is broken in yoga: 
~
~
Three ways we can fix yoga:
2. Do Research & Educate Yourself on Myths, Alignment, Mantras, Philosophy.
3. Do Yoga Yourself for Yourself with Diligence.
~
"There is a yoga butt, but that is not all there is." ~ Alanna Kaivalya

~
Relephant Walk the Talk Videos Mentioned by Waylon:
> Waylon on the Future of Yoga Teaching with Yoga Alliance CEO Richard Karpel.
> Waylon Lewis with Seane Corn: How our Yoga Practice can be of Benefit.
~
More from Alanna Kaivalya's YouTube Channel:
Elephant is psyched to be working in partnership with Google+ on our new live video series, which features three live videos a week (that can be watched later, too).
~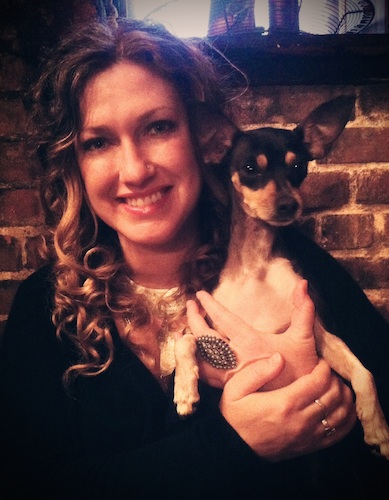 Info from Alanna Kaivalya's site: 
Alanna Kaivalya is an artistic and inspiring teacher of yoga. Born with a hearing impairment, Alanna learned through the power of vibration at a young age, and was then naturally drawn to the harmonic practice of yoga. She is an author, founder of The Kaivalya Yoga Method and a modern mystic reinterpreting Joseph Campbell's work for the 21st century. She is listed as one of Yoga Journal's Top 20 Teachers Under 40, and her approach fixes what is broken in yoga.
Alanna's first book, Myths of the Asanas, was released in Spring 2010 by Mandala Publishing. Myths of the Asanas has received praise from yogis and non-yogis alike, and has become a guide for both practitioners and teachers to learn more about mythology and philosophy in a fun and accessible way. Alanna's newest book, Sacred Sound, came out in April 2014 from New World Library.
Alanna's most recent work includes the launch of The Kaivalya Yoga Method Teacher Trainings, which are advanced level intensives held in New York City, Bali and abroad. She is in the process of developing two mobile yoga applications geared towards deepening both student and teacher practices. Her new website launched this year and is a university for yoga students and teachers who are looking to deepen their practice.
Alanna is an advocate for yoga for the individual. Yoga has the potential to be an experience of embodied empowerment for students; it is an integrative experience for the whole person.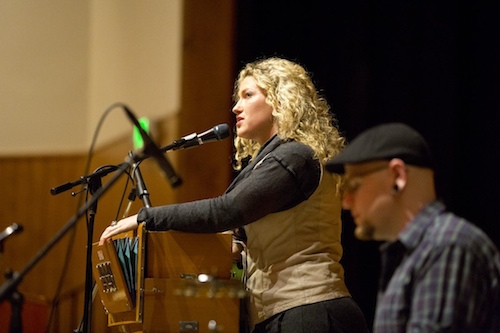 Alanna on The Kaivalya Yoga Method:
"The Kaivalya Yoga Method is the style of yoga I founded a few years ago that was simply an amalgamation of my decade-plus experience in yoga and spiritual traditions. At some point, I needed to codify what I was doing so people could identify with it.
There are a few elements that make it unique: the focus on intelligent sequencing rooted in the Krishnamacharya traditions, hands-on adjustments as a way to deepen human connection, and the integration of mythology and philosophy to guide people to a deeper understanding of the self.
I'm using these tools to encourage the student's independence, self-empowerment and self confidence. I am focused on giving students the tools that they need to reveal their true nature, independent of an external teacher, but internally empowered to drive them on their personal journey to meaningful transformation.
That's what's really different.
I'm not in it to become some teacher that students rely on or come to need. I'm in it to give the information needed so students don't need me anymore."
For more information on Alanna's upcoming events, subscribe to her newsletter on the home page of her website, fan her on Facebook or follow her on Twitter and YouTube.
~
"Lululemon is commodifying our wellbeing and selling it back to us."  
~ Alanna Kaivalya
~
~
Relephant:
~
~
We got your social mediums right heah:
Hangout on Google+ every Monday, Wednesday & Friday at Noon MST.
Listen: Walk your Talk on your commute or over dishes with Soundcloud.
Subscribe directly to our award-winning Youtube Channel.
Editor: Rachel Nussbaum
Photo: Alanna Kaivalya