People love taking selfies. The selfie has just become part of our culture, in this day and age.
Sometimes selfies are just for fun. Sometimes they are taken with purpose, perhaps in support of a cause.
And as the popularity of social media continues to grow, and artistic platforms continue to evolve and expand, selfies can even be a form of art or artistic photography.
They other day I was scrolling through my Facebook newsfeed and came across an interesting designboom.com article, featuring animals taking selfies of themselves!
Wait, what?
Essentially, National Geographic new wildlife campaign features animal selfies!
"In order to promote their new collection of wildlife images for national geographic, art director Silvio Medeiros collaborated with Diomedia Stock Photos Brazil to develop a humorous advertising campaign. From pandas in elevators to gorillas in bathrooms, the 'wildlife' series captures different animals taking photos of themselves in a stereotypical 'selfie' fashion."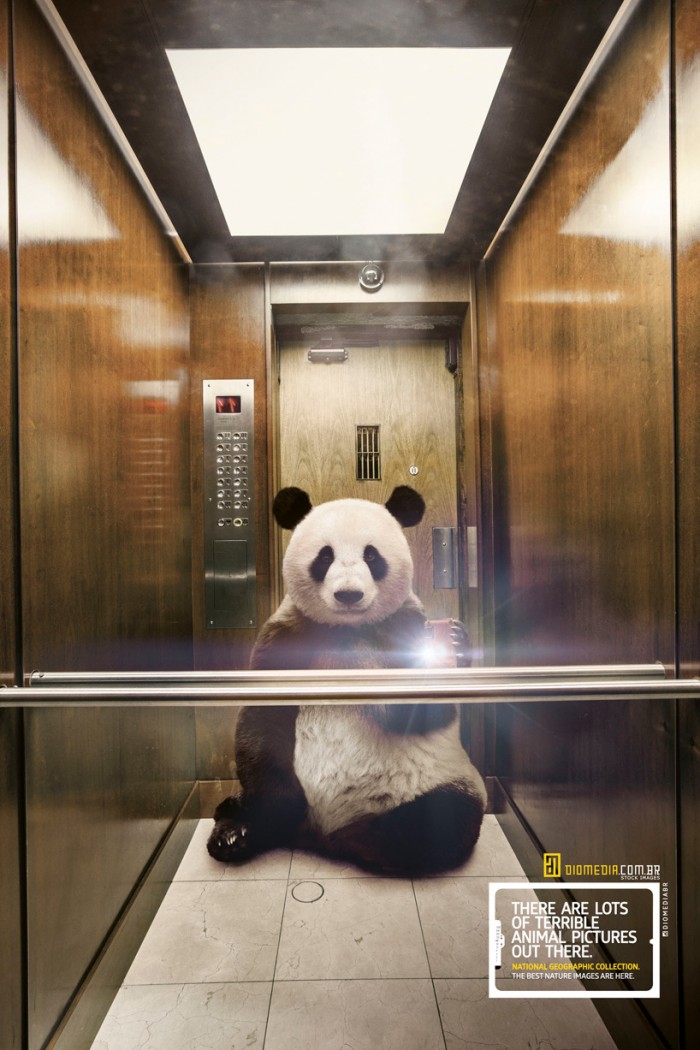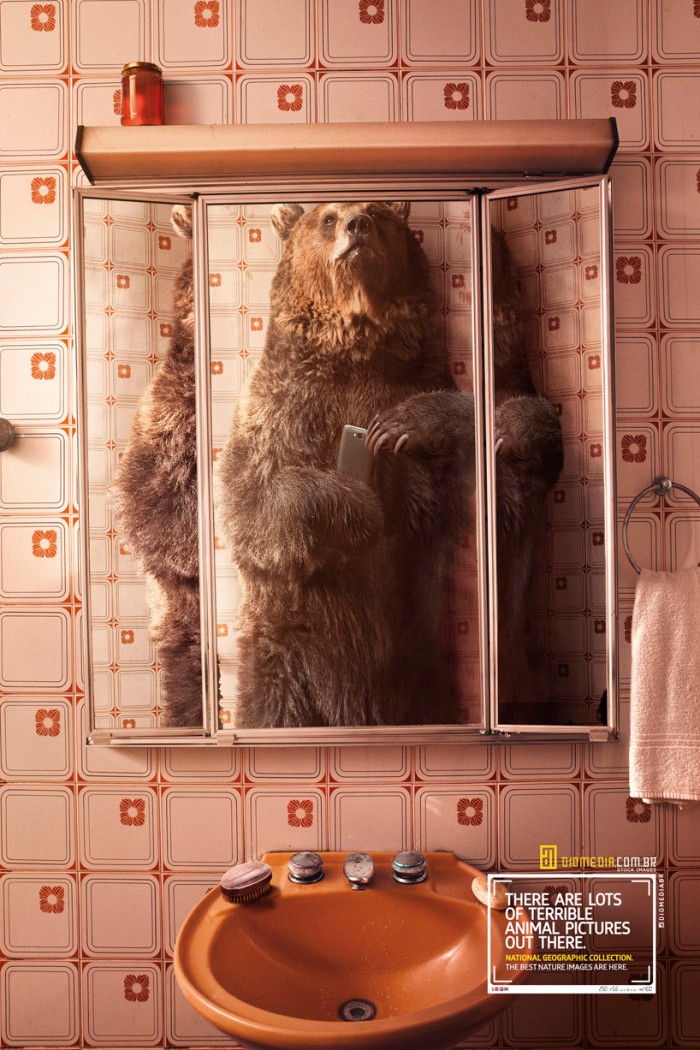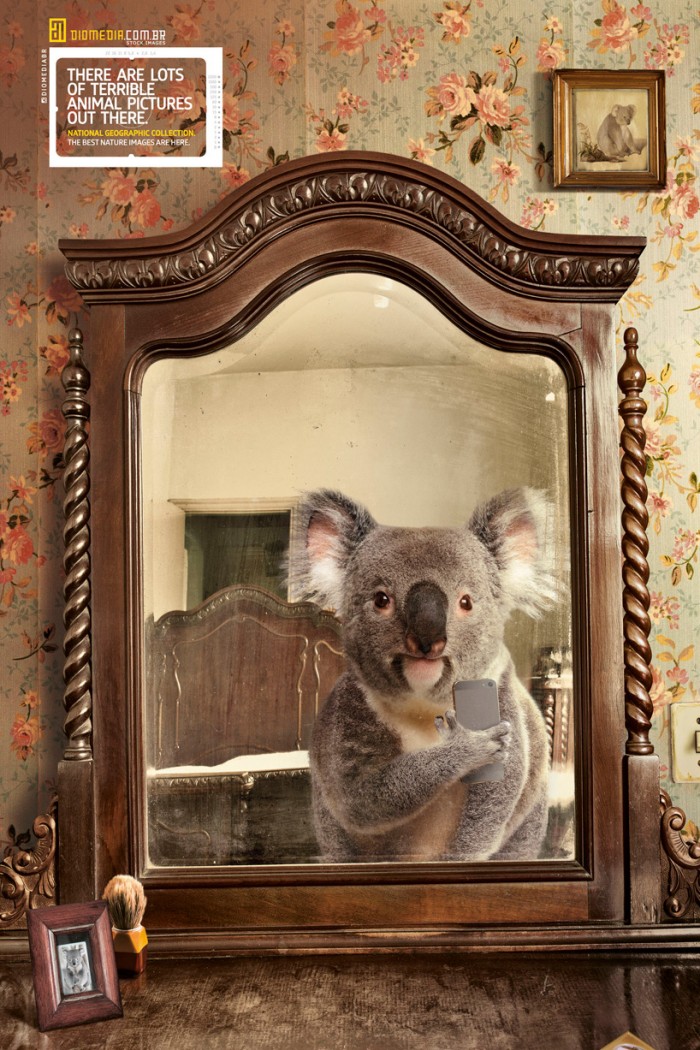 Just when we thought we'd seen everything!
It's quite a hip and smart approach for Nat Geo and company to take in this digital age, where we don't leave home without our camera-phones!
When I first saw the photos, I liked them very much, although something about them left me feeling a bit quizzical.
As I gave it more thought, I realized that it is a bit ironic, for a wildlife campaign  to depict wild animals in a human-like situation (taking selfies).
In the aforementioned article, the art director, Silvio Medeiros is quoted explaining his artistic motivation:
"We took nearly 2 months to produce the campaign… The whole idea its to show people that even during "selfies" and "instagram" fever, decent images can still be produced. Now that anybody has access to mobile phones with good cameras, we can all be photographers."
Still, one cannot deny that this is indeed a clever marketing technique—using a phenomenon that is so hugely popular in our current society.
As I found myself returning to look at the photos again and again, I realized something about what the photos stirred up in me, as I viewed them.
Seeing the depiction of wild animals "posing" in the mirror and "taking photos" of themselves, portrays them in such a way that they appear nearly human. And yes, I realize this was the intention to some extent, but as Medeiros explained, these photos are primarily attempting to make the point that anyone can be a photographer.
However, I see something more in these photos—I see them as means of conveying that these animals are not so different from ourselves.
(Don't get me wrong, I acknowledge the differences between a wild animals and people.)
What I mean is, I see these photos as an opportunity to view animals as sentient beings, very much like ourselves.
For me, these photos serve as a gentle reminder that animals are people too. So to speak. (insert wry, tongue in cheek smile here.)
But really, we all inhabit this big, beautiful earth, and if even animals "can be photographers," then shouldn't animals also be treated with more respect and appreciation?
Love elephant and want to go steady?
Editor: Catherine Monkman
Photos: Used with permission from Silvio Medeiros via designboom.com