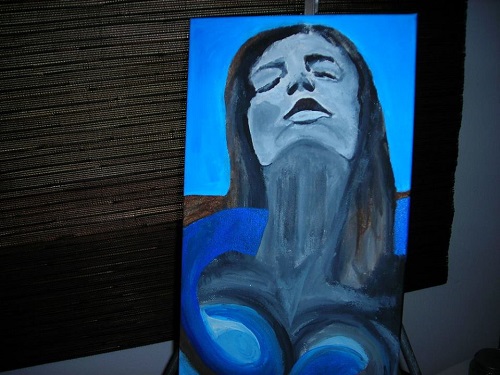 I am not a poet
But I've always been one;
Since I was little
Scrawling pictures
And short words
In a Barbie notebook
Or on the inside of my skull
Late into the night
As I slept
With one eye open
Anticipating my mother's footsteps
And holding back vomit
At the thought of her smell.
Every moment
In the closet
Under the bed
Or in the cellar
Where she kept me for hours,
I pondered
And learned
That small spaces
Are never small.
I found
Windows and doors
Through which
Saviors entered;
Oh the stories they told
And the places they took me.
My mother taught me
What it means to be
An island,
An addict,
A martyr,
A thief,
A whore,
An angel,
Strong and fragile.
And I hardly cried
When she died
With a bullet in her spine.
Still,
I wish her well
On her journey
For she made me.
She opened a faucet
That never closes
Through which
Pictures, words and saviors
Pour forth,
Giving me answers
And knowledge
That we all have,
But forget.
I've seen the other side
For I traveled far
In the darkest of dark
Where I learned
To see blind
And to speak silent.
I am not a poet
But I've always been one.
Thank you, mother.
~
Love elephant and want to go steady?
Apprentice Editor: Jess Sheppard/Editor: Rachel Nussbaum
Photo: courtesy of the author