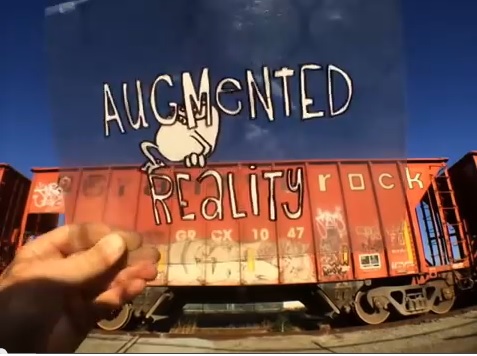 Here we have yet another example of creative people doing creative things.
Art for the sake of art.
Marty Cooper is having a ball creating alternative realities using a marker, some clear plastic and his phone.
I can't help but to wonder how he sees the ordinary world around him: the conveyor belt at the grocery needs a furry little jogger, the kite at a nearby park needs an alpaca-man to dangle from its string. And Marty has the means to make that happen.
Such is the power of art.
Here, enjoy Marty's short video, Aug(de)mented Reality, of the wild mini-worlds he comes up with:
Love elephant and want to go steady?
Editor: Travis May
Photo Credit: YouTube still