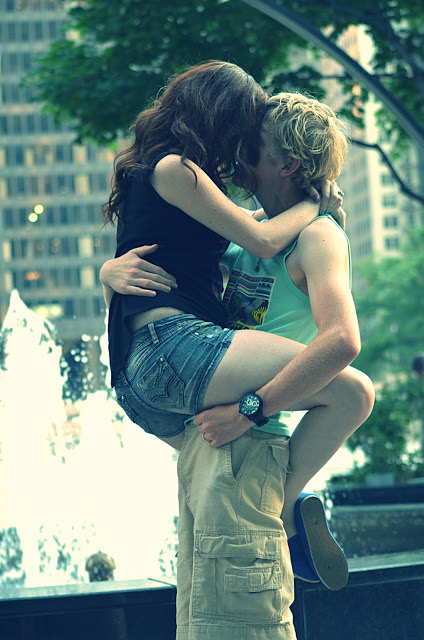 Ask any marriage therapist or relationship expert to name one of the biggest problems or issues that couples face in a relationship and almost inevitably, sex will come up.
Several years ago when I was in my early 20s, I was in a bad relationship. In all fairness, there were bad ones before and after it, but this was one of the few with no redeeming values except one: the sex was amazing.
Even now, I am forced to admit it was arguably one of the most fulfilling sexual relationships I ever had. The chemistry between me and my former boyfriend was indescribable. Forget 50 Shades of Grey: this was the real thing.
Unfortunately, apart from the sex, there wasn't much else going for that relationship.
It was an emotionally and ultimately (on his part) physically abusive relationship that only ended after multiple unsuccessful attempts on my part to end it for good. Weeks or sometimes months would go by without contact until suddenly, we would see each other again and resume our old patterns as if nothing had ever changed.
Indeed, nothing really had changed.
After a while both of us knew that nothing was going to change, and we eventually stopped making promises to each other. Although neither of us ever admitted aloud, we knew that it was only the sex that was keeping us together and trapping us in this destructive cycle.
It seemed the more ugly and intense things got between us, the better the sex was.
This wasn't the same as make-up sex either. Rather, it was if we were feeding off the anger, frustration and using it to fuel our very lengthy, explosive sex sessions.
Unfortunately, our situation was not unique. It also is not just exclusive to the young and naive. Over the years, I have talked to several people—both male and female—and heard similar stories. However, when it comes to speaking publicly about relationships and why they work and why they fail, few will admit that they stayed in a bad relationship because of the sex. This is especially true in the case of women.
Ask any marriage therapist or relationship expert to name one of the biggest problems or issues that couples face in a relationship and almost inevitably, sex will come up. Whether it's the case of one or both wanting more, less, or just not liking the sort of sex they are having with their current partner, sexual issues often end relationships.  Yet while few would deny that, not many would acknowledge that sex can also be the glue that holds troubled relationships for longer than they ought to be.
One of the first and only  places I have ever heard anyone even mention it was in the introduction to the legendary photographer Nan Goldin's book, The Ballad of Sexual Desire. In it, she describes a long-term relationship she had with a man who like my ex was emotionally and physically abusive.
Per her:
"Things between us started to break down, but neither of us could make the break .  . . Our sexual obsession remained one of the hooks. . . One night, he battered me severely, almost blinding me. . . [Two years later], I was face-to-face with him on the street. . . I [remembered] my real desire for this man. . . Despite all the destruction, I could still crave that love. I had to face the irreconcilable loss."
The honesty of those words still blows me away. The fact that Goldin admits she still craved a man despite knowing how bad he was for in every sense of the word shows just how deep that obsession can be and more importantly, how hard it can be to overcome.
While there are support groups for sex addicts, love addicts, etc. there are still no widespread ones that I am aware of for people in situations like Goldin and I experienced. While professional therapists can be extremely helpful, the first step needed before we can even begin on that road to help is truthfully acknowledging the reality of our situations.
Still, doing this is easier said than done.
Admitting that it may be sex and just sex that is keeping us with a partner can be a scary thing to say out loud. The first time I ever did this, I was worried that I would sound slutty, callous, or be mistaken for a sex addict.
All my life, it was instilled to me by authority figures, the media, etc. that the only sort of sex that was meaningful was one with an emotional connection. While I agreed that and will always feel that should be the ideal, I was unprepared for just how great sex could be in and of itself even if there really wasn't love or a deep emotional connection with my partner.
Looking back, I think all that denial only made it easier to lie myself and convince me that this man was my soul mate/life partner/the one and that deep love was present when in fact none of this was true. While I was fortunate to get out when I did and eventually close the door on that relationship for good, I still wish I could have done it sooner and saved both of us a lot of pain.
While it's not easy to share this story and talk about a relationship that I am not very proud of, I know better than most how good it can be to for others in similar situations to know that they are not alone.
Hopefully, once we can acknowledge that, we will also be able to see that sex—even if it happens to be fantastic—is no substitute for a healthy relationship that goes way beyond physical fulfillment and nourishes our emotional self as well.
Love elephant and want to go steady?
Editor: Catherine Monkman
Photo: Christina Nguyen/Pixoto