Waylon chats with Craft Beer Connoisseur, Julia Herz, about

 the craft beer revolution, sensory practices for drinking beer, aluminum vs glass bottling and how craft beer is creating change. Cheers!
Beer Nuggets of Wisdom from Julia Herz:
"1.6% of GDP in the US is contributed from the beverage of beer."
"I like beers I can experiment with not just what it is in the glass but what it is going to pair with." 
"Beer is one of the most highly regulated highly taxed industries. So the small brewer shouldn't be taken for granted." 
"The old world talked to the new world and taught them how to brew, and now the new world is teaching the old world some tricks." 
"Craft beer is a vehicle for change." 
~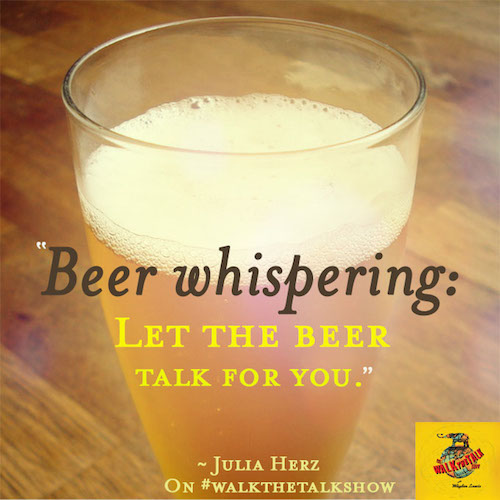 ~
Do you drink craft beer? Keep spent grain out of the landfill:
~
More:
Elephant is psyched to be working in partnership with Google+ on our new live video series, which features three live videos a week (that can be watched later, too).
~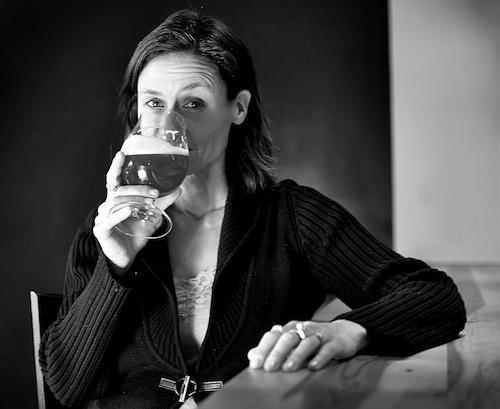 Info from Julia Herz: 
Julia Herz is the Craft Beer Program Director for the Boulder, Colorado based Brewers Association (BA) and Publisher of CraftBeer.com. She has been featured by the Food Network 'Unwrapped' Series, interviewed on National Public Radio, Featured on American Public Media's Splendid Table, Sirius/XM, CNBC Squawk Box and Closing Bell, Fox News, GMA Live and thousands of other media outlets. She is a BJCP Certified beer judge, an award-winning homebrewer, a Certified Cicerone® and the leader of American Craft Beer Week® held each May. Her areas of expertise include: Resources and education on craft beer, general statistics on the craft brewer segment, beer styles and trends plus craft beer and food pairing. In her role at the Brewers Association she serves as an advocate for and educator about U.S. craft brewers, and is a spokesperson for the Association. Julia speaks at many trade conferences and consumer events on the above topics. Speaking/Tasting engagements include: Boston Wine School, Cheers Beverage Conference, Craft Brewers Conference, Great American Beer Festival®, Nightclub & Bar, SAVOR, and organizer of consumer tastings such the CraftBeer.com 'Taste-Off' competition and Palate Trips sensory tastings. A graduate of University of South Florida, she previously worked at CNN in Washington D.C.  She is married, has two children (eight & 11) and lives in Lyons, Colorado.
Follow Julia on Twitter.
~
> Julia Herz Muses on 2013: The Craft Beer Revolution Evolves
Brewing Sustainable Practices:
> Earth Day the Craft Beer Way
The Spent Grain issue:
> Statement From the Brewers Association on FDA Proposed Rule-making on Spent Grain
> Sustainable Uses of Spent Grain
~
Relephant:
~
~ 
We got your social mediums right heah:
Hangout on Google+ every Monday, Wednesday & Friday at Noon MST.
Listen: Walk your Talk on your commute or over dishes with Soundcloud.
Subscribe directly to our award-winning Youtube Channel.
Editor: Rachel Nussbaum
Photo: Julia Herz