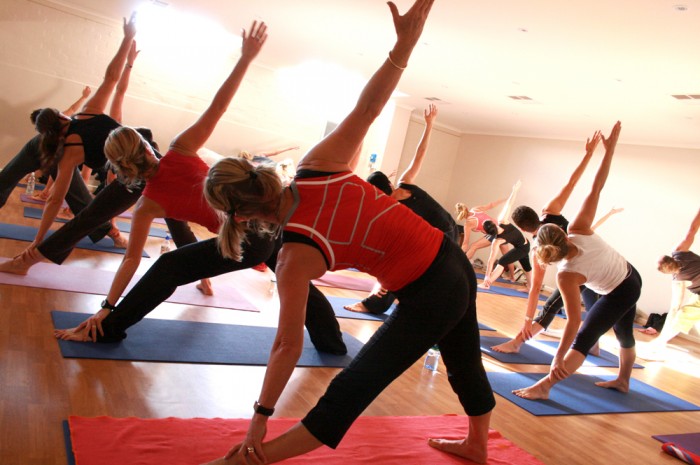 If you are a yoga teacher or considering becoming one, there are some important and essential things you should know.
These things are to be cultivated and can be extremely invaluable to your success and growth as a yoga teacher.
First of all many yoga participants are looking to become a yoga teacher or continue their education in yoga. If you fit this category then your first step is to find a yoga teachers training program or course that goes beyond teaching just yoga asanas or yoga postures. 
The essence of yoga is a spiritual practice and so one who is a student of yoga, regardless of their religion, back ground or social status should incorporate a real scientific method of evolving themselves and assisting others on their spiritual journey. This should include a component of meditation, contemplation, introspection and prayer. 
In addition to these, all yoga training would benefit from having a component of Ayurveda—the science of health and longevity including proper yoga diet and nutrition. Ayurveda, also known as "the science of life" is a holistic health and  healing system and is considered the sister science to yoga.
Once that you have the training and skills to teach yoga, its' time to excel and become a success. However, becoming a successful yoga teacher requires the ability and skills to attract, maintain and sustain clientele that appreciates your efforts and authenticity as a teacher.
Here are eight vital things that can help you do this:
First know what your strengths are. You already have some knowledge and experience, so grab your computer or pen and make a list of what you feel your strengths are. Then, before you go and share your strengths, let others know about them. If nobody knows about you and what you have to offer, nobody will come to see you. Use social media to promote yourself and feel good about it.
2.  Practice what you teach. 
Without your own personal yoga practice, it's difficult to be authentic and tune into the needs of other. As a yoga teacher, you should constantly and consistently practice all aspects of yoga to expand your knowledge, wisdom and experience so that you are able to share it with others.
3.    Be professional.
Everyone loves to be in the presence of someone who is professional which includes being confident, kind and respectful. As a yoga teacher make a list of your values and have a professional code of conduct you can live by. In the traditional yoga text—the "Yoga Sutras" — these values are referred to as the Yamas and Niyamas.
4.    Continue your education.
This one we already mentioned and the importance of learning should be stressed. The best way to grow as a yoga teacher is to enhance your learning experience from masters or other teachers that have more wisdom and experience than you do.
5.    Create a community.
As you know, people are social by nature and like to have a sense of belonging. So having group get-togethers such as yoga talk, lunch or dinner with a specific intention or theme related to yoga will help to bring people together and they will admire you and respect you as a teacher for that.
6.    Practice being humble.
Being humble involves really listening to the needs of your students and paying attention to them. Students then become more receptive to you and open up. This allows you to really address their needs without involving your ego. You learn to help them with compassion, love and kindness. What is more gratifying than that? 
7.    Demonstrate patience.
Be patient with your students, yourself and the growth of your yoga community. We often over strive for success without waiting for the right time and place to do so. When we can learn to surrender with patience, things often naturally and effortlessly fall into place.
8.    Be playful.
Have fun and infuse a sense of playfulness with your teachings, yourself and your students. Everyone wants to be happy and laugh more. Fun is also contagious. Just remember to be content and joyful as your authentic self, as often as you can, and success will surely come to you.
Love elephant and want to go steady?
Editor: Renée Picard
Image: Wiki Commons