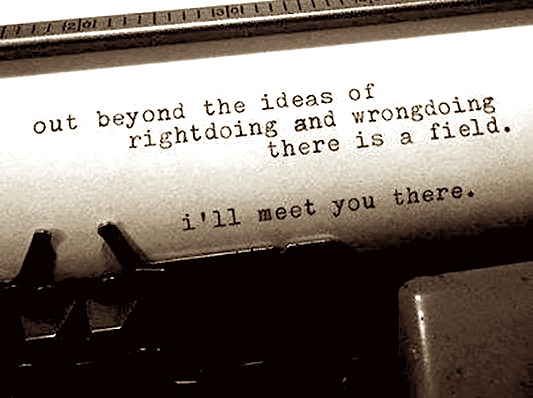 "Out beyond ideas of wrongdoing and rightdoing,
there is a field. I'll meet you there.

When the soul lies down in that grass,
the world is too full to talk about.
Ideas, language, even the phrase "each other" doesn't make any sense."

~ Rumi  (13th century)
Let's meet in this field, far away from routine.
Stop everything you're thinking about, and just consider these words typed up on your screen, appearing magically, mesmerisingly in front of you on a multi-coloured screen. Did you ever think how your life is created as reality, and yet how much are you conscious of, and what is actually real?
We live inside a bubble of perception.
Everything that seems real isn't. Everything is an illusion, and arguably the only thing "real" is the soul.
What people are seeking is seeking them. What people are seeking is inside of them already. It is waiting, it is asking them to wake up. It is tapping them on the shoulders.
What you focus on is really reality for you, but it's not "true reality," if there is such a thing. Absolute reality is beyond human perception.
The world I see around me is filled with people rushing around doing things, and trying so hard to make it in the world. What would happen if everything stopped—just momentarily—and everything went silent. Imagine the difference it would make.
Imagine what it would be like to live in a mindful world, where people could actually be fully present, and lend their presence to their life. Bringing the full force of mindfulness, one's conscious awareness to each instant, would be power of such magnitude it would stop the world. And stopping the world, would change the world.
We could become aware of our choices, become aware of ourselves and how we have created our circumstances, how we are responsible for everything in our lives.
Everything we do is based on the choices we make.
The deep subconscious programs that run are consciousness that is usually beyond our awareness or conscious responsibility. These programs are often not even ours and we are probably unaware that they run our lives. We are victims of our programming to a degree. The moment you become aware of this is the moment you "wake up" and start becoming consciously aware of these programs. At that moment, one becomes responsible for one's choices.
Everything I do is based on the choices I make. I am only responsible for how I perceive what unfolds, which I desire to be enjoyable. The more responsible I am, the better choices I will make. Choices are based on what we are aware of, which is admittedly and pitifully little. 
I dream of having conscious freedom to decide, to choose my own path. True freedom is not to be free of others, it is to be free of our conditioning, the one who controls us.
To know that you are a soul—that is freedom.
Let's choose now, together as a society, to remove blame from our emotional vocabulary.
Let's stop blaming our parents.
Let's stop blaming our lover, partner, children and grandchildren.
Let's stop blaming our boss, job and economy.
Let's stop blaming our social status, economic status, gender, age, skin color, religion and nationality.
Let's stop blaming circumstances, or the weather conditions.
We are responsible for every choice we make, every decision, every thought, every feeling, every action.
Make that responsibility count.
Come and live fully in presence.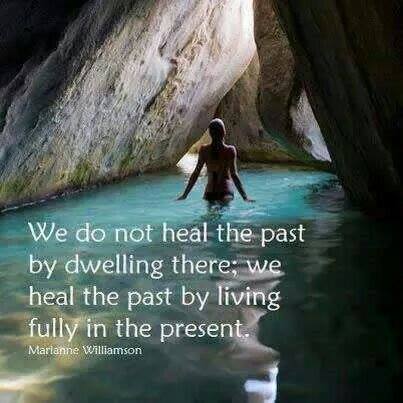 Love elephant and want to go steady?
Editor: Travis May
Photo: Picture quotes from elephant archives