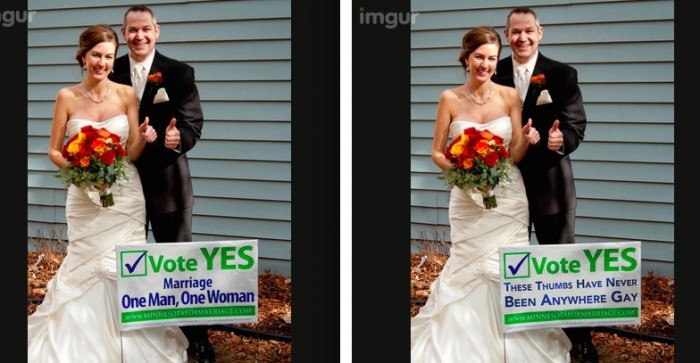 Images via (Reddit, Imgur.com)
"Rule #1 of the internet: never hold up a white sign."
"Rule #2 of the internet: photoshop all images with white signs."
~
Top 10 Reasons to make Gay Marriage Illegal & 9 Other Inspiring Gay Things.
It took me a minute to see the difference in each photo, but if you look closely, you will notice each hilarious edit:
"Okay sweetie, we're done with the wedding party photos, now let's go get one with that sign condemning gay marriage. What a wonderful wedding day. Our grandkids will love these photos."
~
Relephant:
~
Love elephant and want to go steady?
Photo: Imgur