In recent years, the United States have been experiencing quite a shift in cannabis legislation and public opinion about cannabis.
Most countries have been involved in the "war on drugs" for decades, and the US is no stranger to this worldwide phenomenon.
However, since the legalization of cannabis in Colorado and Washington in 2013, the government has started to change its tune. Now it seems as though they want to cash-in on what could be the cash crop of the 21st century.
What's more is that US federal agencies decided not to oppose the aforementioned legalization bills. 
And now the FBI is experiencing an interesting turn of events with regards to cannabis legalization and decriminalization.
Earlier this year, the agency had been granted permission to hire 2,000 additional staff members, notably to reinforce their cybercrime department.
During a high-profile meeting dealing with corporate criminality, FBI director, James Comey, spoke about the difficulties they faced in finding appropriately skilled candidates. 

Indeed, it turns out that the new technology professionals the agency is looking for belong to a very specific demographic:
"I have to hire a great workforce to compete with those cyber-criminals, and some of those kids want to smoke weed on the way to the interview", Comey hinted to the meeting's attendees.
This statement initiated debates as to whether or not a change in the FBI's hiring policies should be considered in order to include the currently "undesirable" profiles (In order to apply for a US federal position, one has to be cannabis-free for at least three years).
Comey later admitted that the agency is "grappling with the question right now."
Presumably, if the FBI were to carry on with their idea, the rule of hire could change and the once "drug-free" stipulation would be shifted as cannabis consumers (officially) occupied highly technical positions within the US federal system.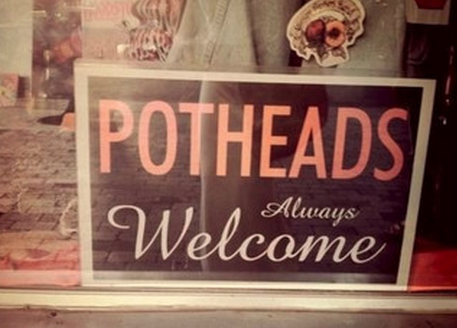 ~
Love elephant and want to go steady?
Apprentice Editor: Emma Ruffin / Editor: Rachel Nussbaum