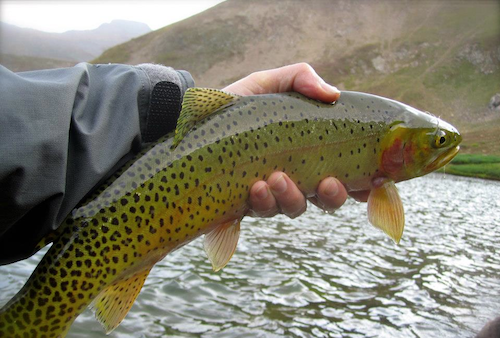 Now that it's summer vacation, I have fishing on my mind. It seems as though everything that's happened today could be a fishing analogy.
1. Throw it back.
I've been dating a boy for about a month and it was easy to see that the relationship was going nowhere fast. I ended up telling him that I just wasn't feeling it. I had to throw him back into the proverbial sea of men. Apparently, he was not the catch of the day, or I was the one that got away.
2. Reel it in.
I have a very loud voice when I get excited. Sometimes I get shushed in public. It happened again today. When I get noisy in public, an eyebrow raise or sideways glance from a friend is enough to remind me to reel it in. Pipe down, already.
3. Swim upstream.
Every year, in our town, the kick-off event of "Bike Month" is a circular journey of the bike paths around town. Of course, I'd bitten off more than I could chew, and missed the start time. I decided that the most efficient way to catch up with my friends would be to travel the course backwards until we met head to head. I got the map, followed the path backwards and swam upstream. It's also important to know how to use a map when we're on a fishing trip.
4. Bail me out.
Sometimes we need a favor. A friend of mine helped me out of a sticky situation today when I bounced a check. I was in over my head and he loaned me a few bucks and bailed me out.
I have no more time for this fish tale, I'm off to catch the big one.
Love elephant and want to go steady?
Editor: Renée Picard
Photo: used with permission from Ed Russell, also used with permission from Ed Russell