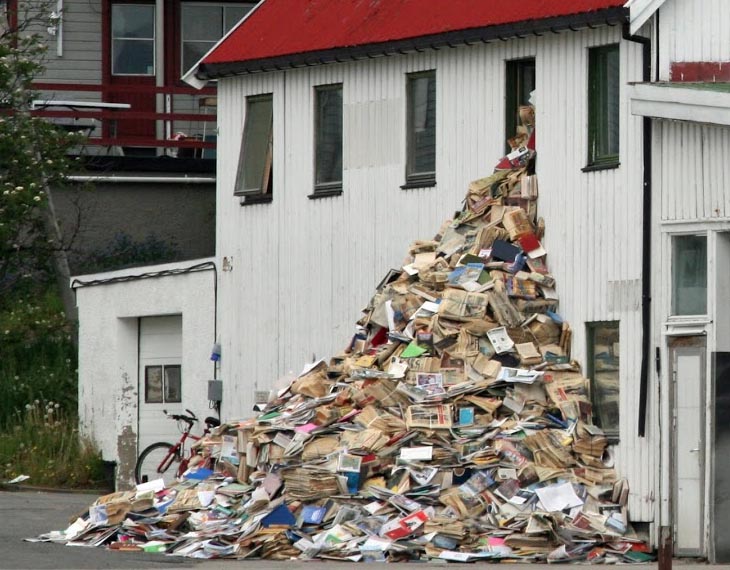 Warning: naughty language ahead!
Experience a simpler life with less drama, and fear, and more light and happiness with simplicity. Don't start with the heavy lifting, or by digging deep.
Instead, simplify from the outside in. Start with the easy stuff to gain momentum and confidence for the rest.

Start small and remove stuff that doesn't matter, one by one.

The meaningless clutter: Free stuff, gifts from your ex, clothes that don't fit, things you dust more than you use, lotions and potions that expired last month.

The meaningful clutter: Sentimental stuff stored in boxes and never enjoyed or appreciated, the "good" dishes that you don't use, your just-in-case items, books you don't read, sporting equipment you don't use.

The meaningless commitments: If you said yes, but wanted to say no, say no now.

The meaningful commitment: If you need a break to focus on other things, say no for awhile. It doesn't mean "no, never" just "not right now, I want to give when I can give my best."

Busy Work: Early morning email, Facebook before breakfast, responding to corporate drama.

Debt: Put a debt free plan in motion for ultimate freedom.

People: If they want you to prove yourself, prove your love, prove your worth, they aren't your people.
Once the outside is simplified, there is time and space to focus on the inside. With fewer distractions on the outside, embrace the new time and space to make a list of the the inside clutter.
Inside clutter like:
>> guilt
>> jealousy
>> resentment
>> doubt
>> perfectionism
>> confusion
>> fear
And the other stuff too, like what people say or have said in the past. Maybe it was the note on a high school essay that said your grammar was weak and your thoughts were incomplete that keeps you from writing today. Or maybe a back-handed compliment from a frenemy, or the time someone told you to lose some weight  that holds you back from yoga class or your favorite hiking trail.

It could even have been some random stranger on the internet that sent you one, negative, anonymous comment that knocked out 10 positive comments, and got you thinking that maybe you weren't good enough to write, create, sing, dance, love or be loved. It has to go too, because it's all bullshit.
Write down all of the hurt, kiss it goodbye, and throw it in the fire.
Without the extra and the excess, and by engaging in the practice of letting go, we can begin to let go of all of that inside stuff that tells us we aren't good enough and holds us back from beautiful relationships, work we love, sharing our art and discovering true joy.
We've held on long enough, and deserve to let go without explanation or analysis to finally live the life that's waiting for us. We deserve a simple, untethered life with an endless capacity for love, possibility and true happiness.
Discover what matters most by getting rid of everything that doesn't matter at all.
Love elephant and want to go steady?
Editorial Apprentice: Sue Adair / Editor: Catherine Monkman
Photo Credit: Benny Berget via Pixoto