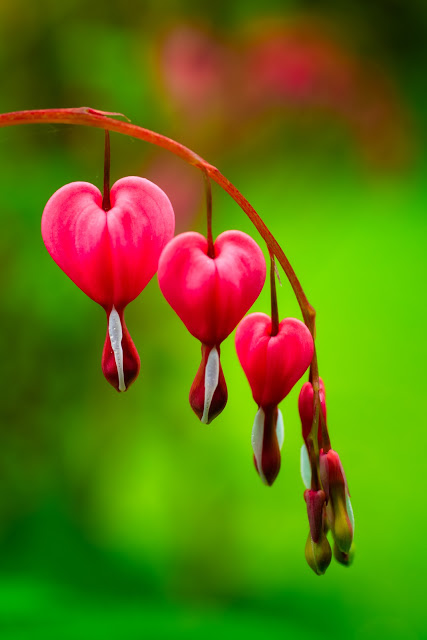 From the moments of calm complete stillness and silence to the movements of my heavy heart, I hear the music of my heartstrings.
The heartache of my healing heart, the pain of the truth and the lies, the purity of my soul and the darkness which is forever let go of and locked out, the love I regain each day for myself and for others and the choice of forgiveness: these are what strum ever so fragile on my heartstrings.
These feelings are real, they are constant and freely flowing and believe it or not, it is okay.
Have you stopped and listened to what's pulling at your heartstrings?
Don't wait, do this now. You'll feel something inside of you that you have been avoiding: that darkness that leads us to light. We all deserve the light. Allow yourself to shine and see color again.
No matter where I go and no matter how much time has passed over the years, my heart sings a rhythmic harmonious tune of survival. Today as I sit and listen to this heartfelt acoustic piece which beats in my chest, I first give recognition to myself for remaining sober from "the monster," better known as methamphetamine, for over three years now and for putting forth 110% of my efforts to choose right over wrong no matter how attractive the temptation.
Each verse that spills out with every pluck of my heartstrings has its own story and each story has its own lesson. These lessons have sculpted me into the strong woman that I am today. As I move past the accomplishment of sobriety, I listen to my heart and my heart serenades me with such valuable words as, "just for today—continue to forgive yourself for all past wrongdoings, for the mistakes yet to be made in your near and far future, for those in your life who have harmfully muted your song. Take three deep breaths and let go."
That first inhale of "the devil" and the exhale of the addictive and seductive white cloud of smoke out of my mouth was all it took to engulf my soul into a hole which I was so clearly naïve to its true depths. It was like a black sea of utter darkness which drowned me and I chose not to swim out; I treaded water in this black sea for what I should have never dipped my toes in.
The true struggles of addiction chained me from the moments I should've been flying into my beautiful potential. These moments were filled with loneliness, crime, sadness and death. Stumbling over and over again on rock bottom after rock bottom, it wasn't clear if I was ever going to shake myself of this nightmare which I had instilled on, not only myself, but also my family and my friends.
After so many nights of tears and wishing I could stop all of this, the genuine strength of my mind, heart and soul peeked through the dark skies and I took a step into recovery. Recovery is possible and my successes can be yours.
Through my pursuit of growing up and finding myself, and directly coping with the struggles of addiction and the darkness that addiction accompanies, I've learned life truly is its own orchestra holding and accommodating my enduring solo.
Life wouldn't be of much value if we didn't stumble and fall every once in awhile and learn how to stand on our own two feet. But the most important lyric of the music of my heartstrings is this, "We can't grow to live every tomorrow better than the last if we can't appreciate, learn from and forgive ourselves and most importantly, let go of."
Let your heart sing again, let your eyes see color, let your heart love and be loved, and always find the beauty in the darkness.
Choose to survive and your song will never fall to the wayside.
Love elephant and want to go steady?
Apprentice Editor: Jen Weddle/Editor: Travis May
Photo:  Pixoto/ Ludwig Rimi