All girls are also beautiful.
"I am a princess. All girls are. Even if they live in tiny old attics. Even if they dress in rags, even if they aren't pretty, or smart, or young. They're still princesses." 




~ 

Frances Hodgson Burnett

, 

A Little Princess
When I was a teenager, I struck out to discover America and traveled from place to place in a school bus. One day, I wound up being a passenger on a bus with the most beautiful traveling companion I had ever met. Jenny was a vision with flowing, blond hair, turquoise blue eyes, and perfect features. She was a folk singer, strumming her guitar and wearing a billowy, long dress.
I commented on her striking beauty. Jenny was accustomed to this, but she said the most surprising thing.
"I've always wished to have a horrific accident and wind up with a gnarly scar on my face. Then I would have to concentrate on being beautiful on the inside."

~ Jenny the folksinger
Ever since that day, I have worked tirelessly to be beautiful on the inside.
A few years ago, I started wearing makeup again, after a 15-year hiatus. Wow! It was hard to get used to, but the results are incredible. I put on a face of makeup and walk out the door with head-held-high confidence and am not afraid to ask the world for everything I want.
Women have been using cosmetics, to enhance their beauty, for the past 6,000 years. Since the times of ancient Greece and Egypt, women have been adorning themselves with makeup.
And, why not?
Makeup is fun.
Wearing makeup and dresses attracts the power of the goddess. Plus, it's a pleasure getting lots of compliments and attention.
For me, it's important to choose cruelty-free cosmetics. We can wear makeup and still be mindful of the way it's tested and the ingredients used to manufacture it.
Behold the transformative power of makeup!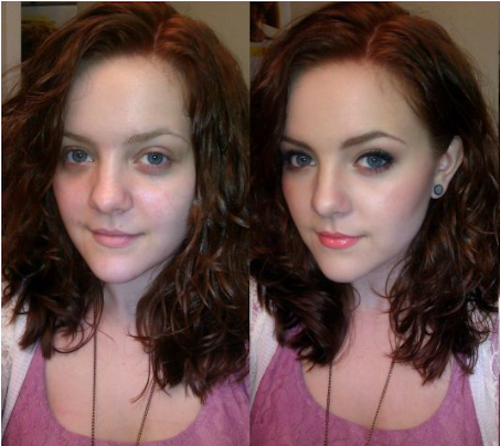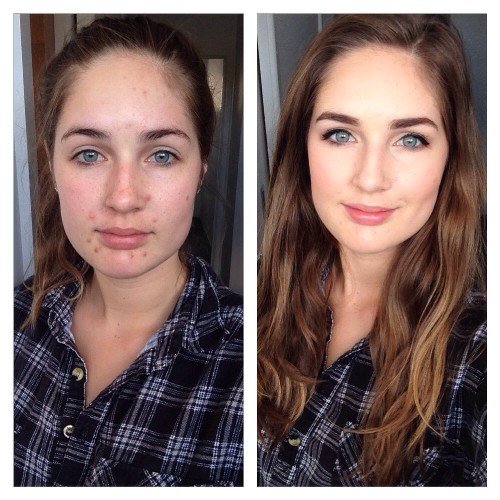 Visit here to see the rest of the images.
Wow! Amazing!
A little makeup goes a long way.
But, it certainly isn't necessary, since everyone is beautiful, in their own way.
"I don't take good pictures 'cause I have the kind of beauty that moves." ~ Ani DiFranco 
~ 
~
Relephant:
~
~ 

Love elephant and want to go steady?
Editor: Catherine Monkman
Photos: Imgur, Imgur, Imgur, Imgur