It may tap you on the shoulder, about to speak and then second guess itself, retreating and fading softly into the distance.
The emails—wait.
The laundry scattered along bedroom banisters, stairways, waiting in dryers to be folded—waits.
The dishes (from last week) turning slowly into a funky smelling science project—wait.
The ash and wood chips collecting in a hurry in front of the fire place—wait.
The dust, and foot prints shrug their shoulders as if to say, "I don't mind."
The flowers from the last visit beginning to dry, their petals falling loosely upon the floor—wait.
The recycling collecting drunk fruit flies abuzz with their love for grapes—wait.
The weeds in the garden rebelliously spill over with joy, untamed and untouched.
My yoga mat sighs, bored in the corner, as I stretch myself with you between the sheets.
We hit snooze on the once consuming circumstances and drown ourselves in this new found delicious intimacy. The once demanding "to dos" fall quietly behind—for they know they don't stand a chance.
It takes the will of every bone in our body to simply be a barely functioning member of society.
If our grown up accountabilities didn't peel us apart we may very well be left panning for change happily with our lips glued together five years from now.
For love bulldozes over our worlds, taking advantage of our star struck stupidity and drowns rhyme and reason.
She sits backs, cocks her head slightly and says, "You called for me over mountain tops, between rivers, in the moonlight and in the sunshine, summoned me in your dreams—now, I'm here. What really, have you to do?"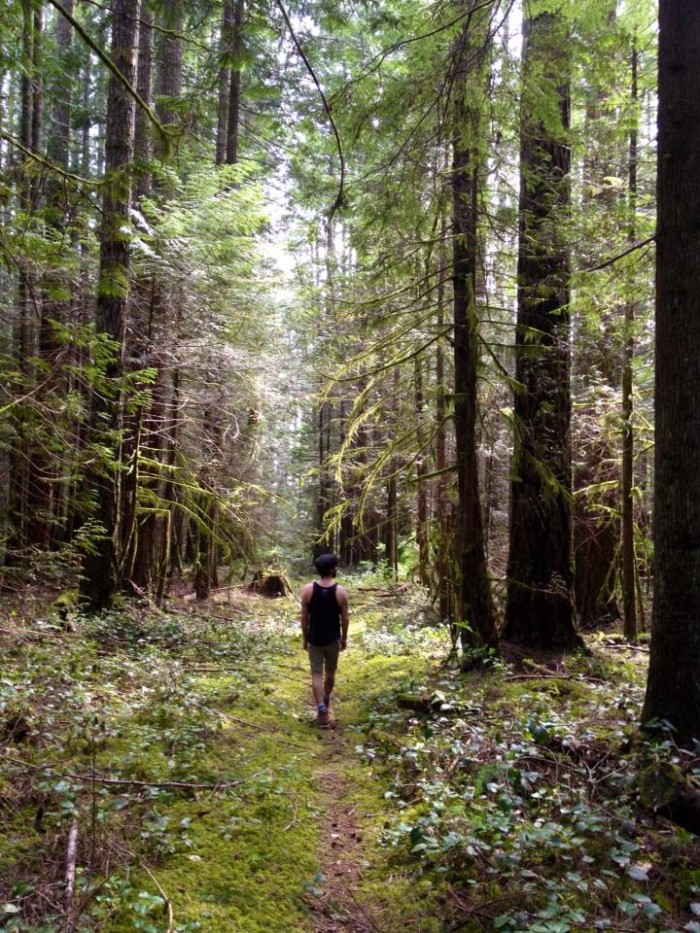 Love elephant and want to go steady?
Editor: Travis May
Photo: Marius Igas/Pixoto (top) / Author's (bottom)