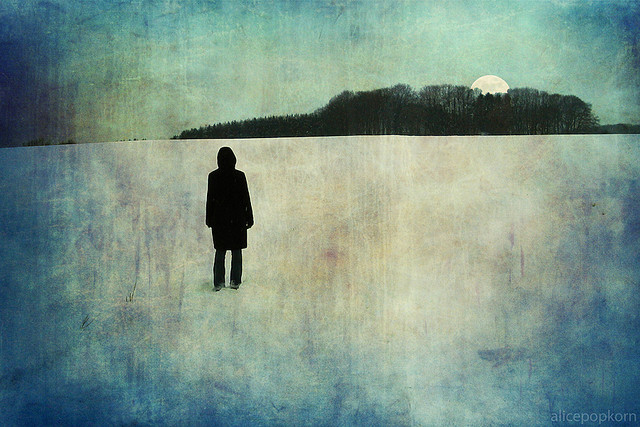 Think on this for a moment:
We as individuals have the power to bring beauty and newness into the world.
Wow, right? Wow! Every time I think of it, I have to take a moment. I find that something awakens within me when I find beauty created by humans; it's a different, maybe even deeper, place than what's sparked by the beauty of Mother Nature because I'm so delighted by the capacity we each have simply to make.
At a writing workshop I went to recently, one of the teachers gave us exercises based on other works of art, like Christina's World from Wyeth or "I'm Old Fashioned" from John Coltrane.
He'd present us with these masterpieces and then say, "Okay, now I'm going to blow your mind: Someone made that! It didn't exist before and now it does because one person made decisions about how it would come into existence."
And those decisions? They're the point.
Because often we forget this most important part: creating—in whatever form it takes for the individual, and there are infinite forms—is not a luxury, it is a mandate. As these quotes illustrate so powerfully, we have the capacity to bring something into the world that doesn't and won't exist otherwise. That is a blessed gift but also implies a pretty serious responsibility.
And so, gifted Creator, tuck these words into your heart and bring us back something marvelous because that's what you are here to do:
"I'm not very interested in telling the facts. I have a lot of investment in telling the truth." ~ Pam Houston
——
"There is a vitality, a life force, an energy, a quickening that is translated through you into action, and because there is only one of you in all time, this expression is unique. And if you block it, it will never exist through any other medium and will be lost."~ Martha Graham
——
"We must accept that this creative pulse within us is God's creative pulse itself." ~ Joseph Chilton Pearce
——
"You can't use up creativity. The more you use, the more you have." ~ Maya Angelou
——
"Mystery is at the heart of creativity. That, and surprise… As creative channels, we need to trust the darkness. " ~ Julia Cameron
——
"Be wild; that is how to clear the river. The river does not flow in polluted, we manage that. The river does not dry up, we block it. If we want to allow it its freedom, we have to allow our ideational lives to be let loose, to stream, letting anything come, initially censoring nothing. That is creative life. It is made up of divine paradox. To create one must be willing to be stone stupid, to sit upon a throne on top of a jackass and spill rubies from one's mouth. Then the river will flow, then we can stand in the stream of it raining down." ~ Clarissa Pinkola Estes
Love elephant and want to go steady?
Editor: Catherine Monkman
Photo: Flickr