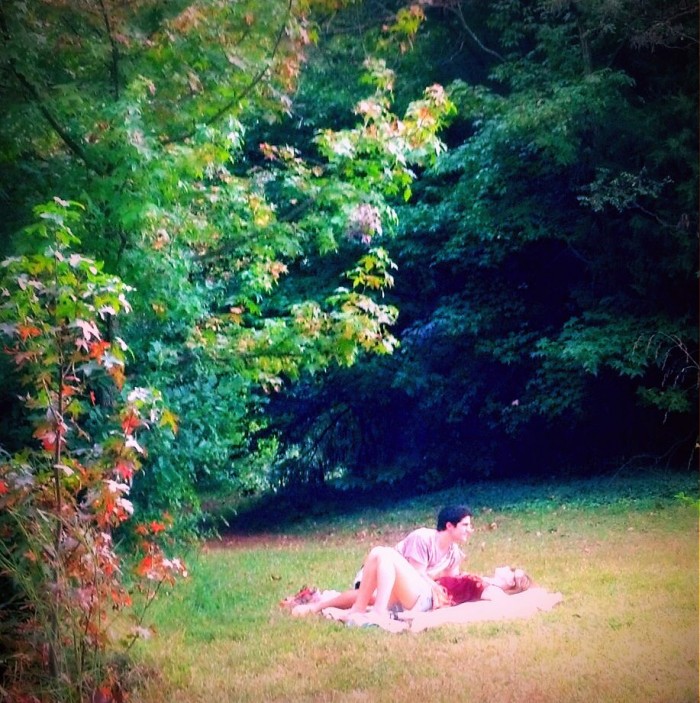 An Ode to Summer Love
I seem to have a habit of getting myself into long, intriguingly complex relationships. I also have a habit of losing myself quite completely in summer love. I mean really, when is love more exciting than under the hot summer sun or during breezy moonlit nights?
The combination is thrilling, and having a lover to create magical memories in this setting is simply surreal.
This summer, however, I find myself exploring what it means to take on these warm and lazy months solo. Without a partner to distract me, I'm on a mission to find my own magic, which I'm realizing can be just as meaningful and exciting.
Even still, I can't help but reminisce in the truly lovely days spent infatuated with a lover that color memories of summers past. For whatever reason, I think summer has a way of bringing out what is true and genuine. Even if these past relationships I found myself in were far from perfect, we were compelled to forget our problems and enjoy the present moment.
While I go into this summer with a mindful intention to find strength and peace in solitude, I've decided it's okay to let myself be grateful for summers I've taken on with a partner.
There are lessons to be learned in losing yourself in someone else, and there are lessons to be learned in coming out the other end wiser than before. So, here's an ode to sharing your summer with a significant other, to finding value in giving in to wild, chaotic, magnificent love.
Adrift in a River Reverie
Each day I fill with you, my love, in the sultry summer sun.
Let's take a dip in the river
while the pups take to the forest where they radiate elation
and reign over everything and everyone.
Diversions like these are the moments I relish in and seize.
Let's drop acid in the valley, friend, and watch the sun set.
I am yours today, entirely and perfectly,
let's stay a while longer, I'm not ready to leave just yet.
Nothing quite so spectacular exists as your glowing grin that is so contagious,
they might rightly call my fascination with you childish or outrageous-
And let it be so
If it means I get to revel & dance with you in this instance,
to indulge in you and for now put aside any resistance,
to reveal to you the secret recesses of my soul.
Nevermind our usual afflictions and lose all control
until our bellies are sore from laughter,
it's your spirit and fire I'm after.
I know that nothing lasts, and eventually our time will pass,
but today is still here
and because of you my darling I will have no reservations or fears.
I will take refuge in your presence,
invigorated by your immense and soothing light.
I am yours today, my love,
if only for a while, if only while the sun beats & gleams bright.
So let's spoil and captivate each other while we make our way downstream,
I am yours, my love, in this perfectly precarious & luminous dream.
Love elephant and want to go steady?
Editor: Catherine Monkman
Photo: Author's Own