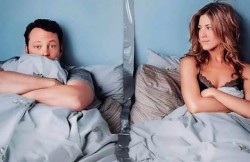 If you're in a romantic relationship or marriage, a very special event may be happening in your life right now that will motivate you to re-evaluate it and assess how well it satisfies your needs.
That event occurs when the planet Saturn transits your 7th House of Partnerships. Under its influence, you'll finally be ready to take responsibility for whatever it has become: good or bad (or ugly). It will bring reality to your relationship in the form of tests, lessons, rewards or even punishment.
Consider these examples: a woman had causally dated a man for years and her partner had grown impatient and finally said to her, "Either let's commit to each other and get married, or end our relationship." Another person didn't spend much time in his relationship, always working or playing golf with his buddies. Now that his wife was very ill, he needed to accept greater responsibility for taking care of her. In another situation: after a two-year affair with a married man, a woman realized her relationship was never going to be more than an affair.
The catalyst for these people's realizations came when the planet Saturn transited their Partnership House. They felt compelled to either take stock of their relationship in order to either resolve the root problem, or let the relationship go if they were unable to come to a resolution.
As a result: the person who is not ready to commit after years of a dating relationship may have to make an adjustment to being single again or accept the responsibility of making a marriage commitment. The man who spent so much time away from his wife will be required to restructure his work and spend less time golfing in order to accept the responsibility of taking care of his wife. The woman who's stayed in a dead-end affair must put her energy into finding a relationship with a man who's truly available for a committed partnership.
This transit was valuable to these people because it forced them to become realistic about their love relationships, their individual needs, and then take the appropriate action.
You Will Be Tested
When Saturn transits the 7th House, it can produce tensions, frustrations, and pressures in relationships and marriages (as well as in business partnerships). These energies can lead to confrontations and crises that force you to examine your relationship to determine whether it satisfies your mutual needs and expectations. You may have been staying in an unhappy relationship out of convenience, but now the status quo cannot be maintained.
You must face the music.
For this reason, many relationships end because they demand more attention and effort than both partners believe they're worth. This Saturn transit tests the mettle of any relationship, no matter how happy it's been. So, it's not surprising that its passage through the 7th House is often a time when a marriage may break up and end in divorce.
Even if your marriage is solid and going well, you may still have to confront flaws or issues in your partnership. The good news is that it can be a very positive wake-up call, allowing you to make needed changes that will stabilize your relationship so that it thrives and is much stronger than before.
One marriage partner decided it was time to stop being a workaholic in order to spend more time with a spouse. Another partner realized she was no longer in love and must try to adjust to that reality. Yet another spouse was caught being unfaithful and had to choose between marriage counseling and divorce.
Makes You Responsible
Saturn represents karmic law. Or, expressed in other ways: what you sow, you shall reap or what goes around comes around, or what you put into something is what you get out of it. Sir Isaac Newton (another astrologer, by the way) states in his Third Law of Motion: "For every action there is an equal and opposite reaction."
Or, as stated by Larry Schwimmer: "Payback is a bitch!"
So, if you've behaved badly in your relationship, Saturn's transit in the 7th House will hold you accountable and responsible for your actions, even if your past behavior was not noticed or challenged by your partner. For example a dissatisfied partner may be confrontative and say, "You're no longer thoughtful and romantic. You use to buy me flowers and remember my birthday;" or "You use to care enough to listen and show interest in my feelings."
You may find that limitations or shortcomings that have caused you to be less than an ideal partner will be revealed, either by your partner or even by circumstances that compel you to improve your behavior. It's also possible that you'll find out that it's too late and now must accept the consequences for past actions toward your partner.
It's Judgment Day for Your Relationship
Saturn's influence is a time of testing that will determine whether your relationship will deepen and become real or impermanent in your life. During its transit through your 7th House, you're able to perceive your relationship clearly and realistically for what it is. For example, if you've been in a love relationship for some time, and it's what you want and need, you will decide to make a firm commitment to it.
If you realize that after months or years, it's not going to work out despite all your efforts, you may decide the relationship must end.
During this Saturn transit be sure you and your partner communicate openly and objectively about any issues that exist. If necessary, get a mediator or a counselor to help you clear the air so that you can have an open discussion.
The tensions between you will only grow deeper, creating greater upset, if you don't resolve them now. Express your expectations of each other to avoid any future disappointments. Use this transit to air your dirty laundry, and release all your "withholds," (those ill feelings you haven't told your partner for the sake of peace and harmony). If you choose to be 100 percent honest, you'll have the opportunity to come to a new understanding and re-structure your relationship in a way that works to everyone's satisfaction.
If you want to know where your personal transits are—and to find out if you have any in the 7th House—that are affecting now, go to the Free Transit Calculator and enter your birth date. You may find out that Saturn or other personal transits are bringing change to your relationships right now.
Love elephant and want to go steady?
Editor: Renée Picard

Photo: via the author