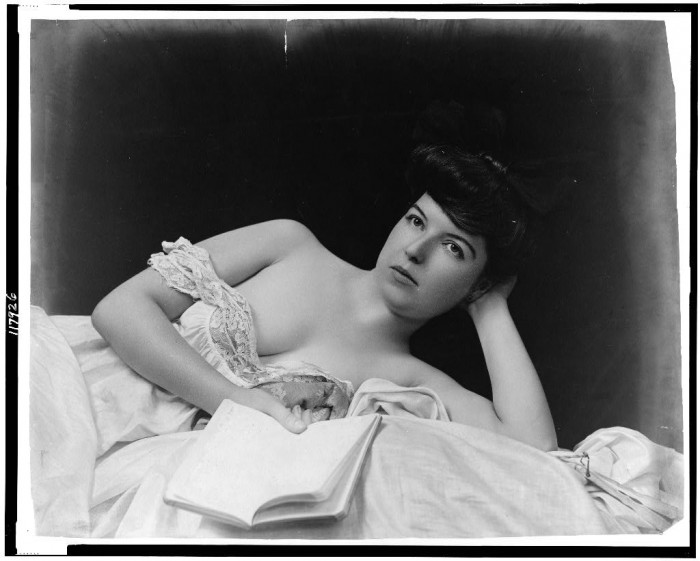 Some people should never climb into strange beds…but I'm not one of them.
I'm referring to the short-term, rental-by-owner phenomenon. Being willing to travel and stay in other people's homes can allow for new opportunities and unexpected pleasures: new friends, dinner parties, conversations with unlikely people.
Some people have no appreciation for opportunity—such as a columnist who recently wrote in my local paper. The article was frittered away on complaints about her multiple stays in other people's beds.
(Why does she keep doing it?).
Her biggest concern was the chipped plates in one temporary haven. Seriously. She recommends motels instead.
My virgin safari into this netherworld came via VRBO (Vacation Rentals By Owner). Eye-balling the site's photos convinced me that I needed to be sitting in the woods atop a volcano—specifically the one that's smack in the middle of Portland, Oregon.
As I arranged a five-week stay on it's slopes, I had the vaguest of ideas about the treat that awaited. My rented quarters stretched through the entire lower level of a luxury home. The private patio gave onto a view of the city's skyline, which spanned the Willamette River and climbed the mountains to the west.
The landlady threw a dinner party for my husband and I, which included all her neighbors. Everyone gave their best effort to make our vacation memorable, offering every suggestion they could dredge up from their memories—restaurants, food trucks, music venues, parks, hikes, scenic drives. My husband finally asked a guest to please just send us a list by email.
The evening cemented a friendship with our landlady…a friendship we frequently revisit.
Our next journey started with Air B&B, which has a totally different vibe. Less upscale, but with more surprises—like rentable teepees and yurts.
We used Air B&B because we goofed on our timing. Someone else snatched up the place on Mt. Tabor. It was late in the booking season and the choices were few. We cobbled together a month's stay by renting two different places consecutively.
During the first three weeks we committed to the funky, artsy Alberta district. The apartment was an actual basement: high, small windows, no view, little luxury.
The Alberta area was undergoing a rebirth—or so we heard. But this renovated house was surrounded by others in various states of disrepair. Revitalized properties played hide-and-seek with adjacent weedy lots. At least we had seen a preview of the street on Google maps, so the shock was minimal.
Now we were on our own. We never did meet the landlords, who lived out of town. Check-in consisted of fishing the keys out of a lockbox on the door. But…we stepped down to a clean, well-maintained apartment, with nary a chipped plate in sight.
The backyard was a veritable Garden of Eden. But the true gift was the people living on the upper floor. They were a professional couple with a long-term lease who occasionally joined us in the garden for dinner or drinks. One was a consultant for Democratic campaigns on the national level. The country was headed into the 2012 election, so we were thrilled to be politically in sync with him.
He shared campaign stories and we gave verbal snapshots of the weird politics back home—'back home' being Arizona. He was amazingly non-judgmental—but still curious.
The final week was spent in a new A-frame cottage in a back yard. It was the best-looking building in the whole nondescript neighborhood. But it was cute, immaculate and full of tiny treasures, like coffee and chocolates. Once again, a lovely garden in the back made up for the modest surroundings.
We savored the peace and quiet before trekking back to the blast furnace we call home.
But to return to the columnist who obsessed over chipped plates—it's obvious that the poor, unfortunate soul was choking on minutiae. She fussed that one company, out of three, didn't take credit cards (VRBO and Air B&B both do). She complained that her multiple rentals weren't cheap. Ours were consistently reasonable—plus, cooking let us budget on food (which we ate off of wholly intact plates). The woman swore she'd rather get restaurant recommendations from the low-paid desk clerks in chain hotels than from residents embedded in neighborhoods. She rejoiced at the absence of pesky neighbors.
Yet some of the most cringe-inducing people I've ever encountered have been on the other side of a motel room wall.
However, if she wants to impoverish her life with mediocre lodging choices, so be it. We, on the other hand, just returned from another stint on Mt. Tabor, complete with a dinner party and an adrenaline-fueled political conversation—prep for the 2014 election.
This portion of the new 'sharing economy' is an amazing innovation. Corporate America doesn't need one more dollar of mine and I don't need one more ho-hum vacation. Rentals-by-owners offer the best of America: entrepreneurs extending a friendly hand to total strangers. I'm ecstatic about all the strange beds my future holds.
I might start climbing into strange cars with pink mustaches next, to be whisked to my destination. Hail a taxi? No thanks. (Insert fist bump here) Adventure beckons!
Love elephant and want to go steady?
Editor: Renée Picard
Image: Wikipedia