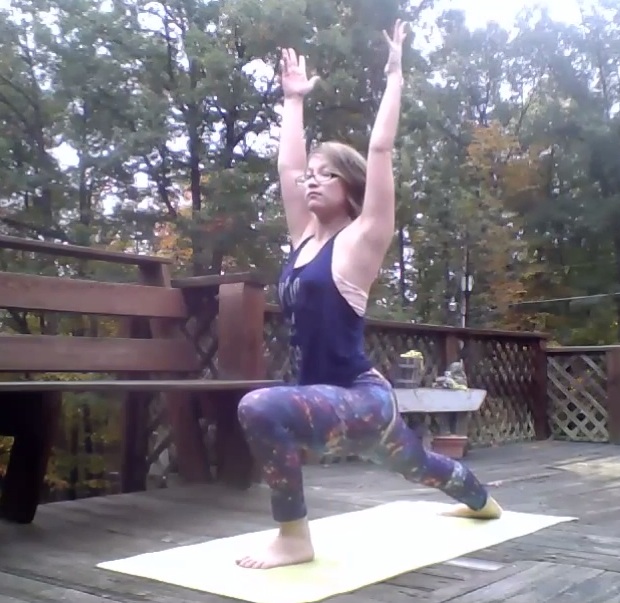 It is officially autumn and along with the pretty leaves and cooler weather comes creaky joints and aching muscles.
It doesn't help that it has rained, at least at my house, every day this week!
This time of year is when the earth is getting cooler and darker. The sun is starting to turn in earlier and earlier, but most of us aren't doing the same. Unlike the squirrels and bears who are preparing to hunker down with their goodies for the winter for a nice rest, we are pushing ourselves even harder: trying to push through the weariness we're feeling because of the weather and therefore hurting our bodies.
This week my family and I were hit with storms both literally and figuratively. It is a good idea to be gentle with yourself, especially with your body when you're under stress. Move with ease and be mindful of how you're treating yourself.
I used to feel trapped when it rained, like I was suddenly not allowed to have fun or enjoy anything because the grey skies meant the day was destined to be crappy. But grey days are rainy days give us the best opportunity to slow down and take inventory of what's going on in our lives.
A friend of mine is always asking, "Will it matter in five years?" whenever we get hung up about something—whether it's a petty argument or some event at work that seems so important. It is so easy to keep pushing yourself forward and so easy to forget what's really important.
As it rained all week, I gave myself permission to rest, which was what my body needed most.
Here is a gentle routine to help you open up your body during these cold and wet days:
Then, when you're feeling nice and warm after that gentle routine, you can cuddle on the couch with a good book and a steaming mug of hot chocolate or tea.
Be gentle and easy. Be mindful and kind. People always say that the best medicine is a good laugh, but if we never slow down to enjoy the happy moments, we won't have time to hear the joke.
So go dance in the rain!
Love elephant and want to go steady?
Editor: Renée Picard
Photo: screenshot from video (video by author)