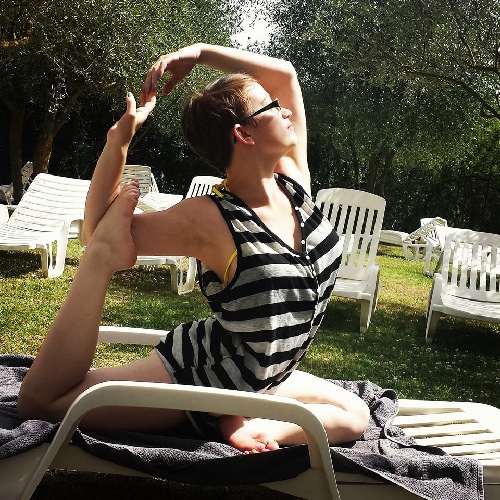 We all need change.
Whenever we become stagnant or stuck, we are no longer growing or really living.
But, let's be honest. Change sucks. We like our routine. We are all raised with certain go-to comforts (mine was always macaroni and cheese and Pepsi).
I know I am always telling people (and myself) that, "I want to be healthy," but whenever sh*t hits the fan I am grabbing a Pepsi out of the fridge. These habits are ingrained in us and it takes a lot of work and struggle to breath free of them.
It can be so easy to simply shrug off change and stay with the old and familiar, but are you really happy with how your life is going now? If you were, I'm not sure you'd be here trying to find new ways to be healthy and happy.
So, how can we make change easier? We can start getting more comfortable with being uncomfortable! We can test ourselves and our limits. We can try new things. The only way to fail is to not try at all.
Here is a short and simple yoga routine to help you bust through your barriers!
I hope this short but challenging routine can help you see that you are only trapped by the boxes you make around yourself. You have the ability to test your boundaries and push through your comfort zone. All change is uncomfortable, but in order to create a better world, there must be change!
Love elephant and want to go steady?
Editor: Travis May
Photo: Author's Own