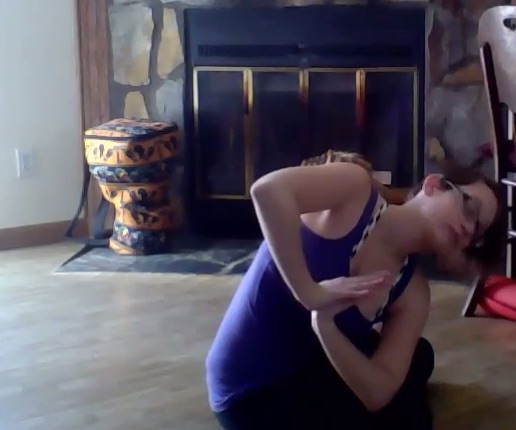 It is officially the busiest time of the year.
The holidays are quickly approaching and, along with the scent of freshly baked snickerdoodles, stress is in the air.
There is just so much to get done! There's holiday shopping, cooking for big family dinners and a lot of driving.
Many people travel this time of year to see family, and don't have the opportunity to head to their studio to take a class. Or, perhaps, you're the one hosting the family get together! Then, your hands are full with guests, preparations and trying to get the kids in bed before Santa arrives!
The days are also getting shorter and shorter (as in, pitch black at 4 p.m.), so it feels like there are fewer minutes in the day. So, how can we possibly squeeze in some yoga?
You don't need to block out an hour. You just need three minutes to take a nice, quick twist:
You can do this routine on the couch or while you're waiting for the water to boil for your tea. Invite the whole family to join in! It's quick and simple, a really nice twist to get your body moving and to bring your awareness back to your breath.
Just by taking three minutes to breathe and move to your own rhythm, you are calming your mind so that you may focus on the road and tackle every obstacle that gets in your way with grace.
Have fun with your practice, and make it your own.
Love elephant and want to go steady?
Author: Stacy Porter
Editor: Emily Bartran
Photo: YouTube Still