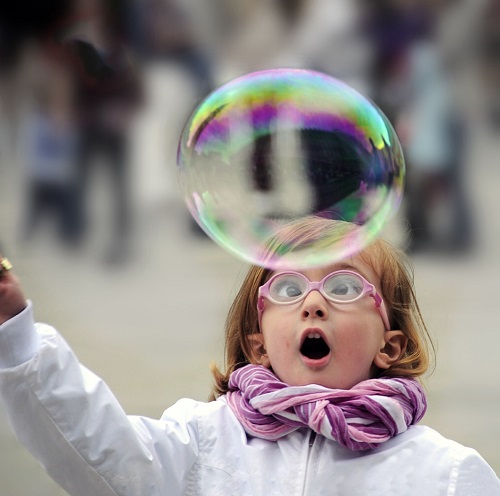 "We do not need magic to transform our world. We carry all of the power we need inside ourselves already."
~ J.K. Rowling
Sometimes I forget that I'm magic.
Maybe it was something someone said or a situation where despite my vulnerability, I didn't feel seen or appreciated. Or maybe, it's just a bad day where the needier parts of my ego are screaming for a little extra love and attention.
Regardless, in those moments, there is a numbness that sets in. Everything appears a little darker and feels a bit heavier, like a weight resting upon my heart.
I am left feeling sparkle-less.
It doesn't always hurt but sometimes it does. And when it does, I want to curl up into a little ball in the deepest recesses of my cave and stay there.
Alone.
Licking my wounds until they are raw and ready for healing.
Even when this is happening, I can hear the far away whisper of my spirit beckoning to me from the deeper parts of my being.
She is patient.
She is kind.
But, she is unwilling to let me dwell in this space for too long and takes any (and every) opportunity to remind me of the magic I have to offer.
Here are three ways to find our magic when we temporarily forget it exists.
1. Do something fierce.
One of my favorite ways to ignite my inner magic is by pushing myself into warrior mode.
This can mean different things for each of us.
It could be having a compassionate yet fierce conversation, connecting with nature or trying something completely new and scary. Whatever we choose, let it be something that pushes our boundaries and makes us feel like bad-asses after we make it through.
Lately, I've been connecting with my inner warrior in spin class as we climb steep, gnarly hills and sprint for what seems like endless minutes. At the end of class, when I'm sweating profusely and reflecting back on all the times I wanted to stop but kept going, I feel empowered and brave.
2. Practice guided meditation.
Whenever I'm feeling alone or isolated, I love finding a guided meditation that will integrate my body, mind and spirit.
Meditation opens up the space for connecting our soul voices with our egos and it allows them to journey together for a while.
Through this practice, we have the gift of traveling deeply within ourselves to really listen to the dreams, desires and fears of our subconscious mind.
I experienced one of my favorite guided meditations when I was in my life coach training program. We were asked to imagine ourselves showing up to an awards ceremony where we were being honored for being amazing humans.
There were lights, sequins, cameras flashing everywhere and a sea of faces. As we were giving our acceptance speeches, the faces in the crowd became illuminated and we were given the opportunity to appreciate all of the beautiful people in our lives.
But what was even more powerful was the abundance of love that was coming from the people who were there to honor us.
It was beautiful, humbling and a moment to really feel my own magic.
3. Connect with a stranger.
There is so much power in looking someone in the eye, smiling and honoring her existence. It's an act of grace and one of the most beautiful gifts we can offer.
When we connect with people it takes us outside of ourselves and into the bigger world where our actions absolutely matter. It says:
"I see you."
And, sometimes, that moment can make all the difference.
Love elephant and want to go steady?
~
Author: Brandie Smith
Editor: Travis May
Photo: jean francois/Flickr