How I found strength, passion and purpose.
Namaste, my name is Skyler Dearen.
I'm 15 years old and I live in Newport Beach, California with my mother and younger sister Savannah. I have a beautiful loving life now, but it has not always been that way.
When I was a young child, I was subject to various forms of abuse and experienced many sorrows. But I was fortunate to have found something that healed my mind, body and spirit and only required a rectangular mat and a willingness to breathe, deeply and with intention.
It was called yoga, and when I first started taking classes I did if for the physical benefits. All those flows and challenging poses from standing to balancing to inversions really got my heart rate up and strengthened my muscles.
But then something remarkable happened. When I opened my eyes after savasana (resting pose) at the end of class, I realized how completely at peace I was with myself and the world around me. That's when my love and passion for yoga really started to grow.
As a teenager, yoga helps me deal with the stress, anxiety, and peer pressure I face every day at school and at home and provides a sacred place for me to quiet my mind and connect with myself on a different level. Yoga has also healed me from my past, a past of abuse and struggle, and is now an instrumental part of my life and continues to heal me on a daily basis.
At the end of last year, I completed a 200-hour teacher training program at Radiant Hot Yoga in Newport Beach and became a certified instructor. Not only did it deepen my practice, but it changed my life.
Earlier this year, I learned that I was the youngest certified hot yoga instructor in the United States and was subsequently featured in a number of local and national publications. It was such an honor to be recognized for doing something that I love, but what was truly transformational was the ability to inspire others with my story.
As my love for yoga grew deeper, my passion turned to purpose and a growing desire to give back to the community and spread the peace and self-love that comes from yoga. I now teach over six classes a week including four adult classes at Radiant Hot Yoga and two teenage classes at Corona Del Mar High School. In addition, I lead the only Yoga Club in Orange County and teacher assist the yoga class period at Corona Del Mar High School. I also travel around the world teaching yoga on yoga retreats.
It's an incredible honor to be able to lead, inspire, and help people from ages five to 80 in their yoga practice. Some of my most beloved students are in their mid-forties and fifties, which just goes to show that you can inspire at any age.
My entire life is devoted to yoga; I live and breathe it. I would be deeply grateful if you could share my story in hope that it may help others to overcome adversity, find peace and discover a new outlook on life.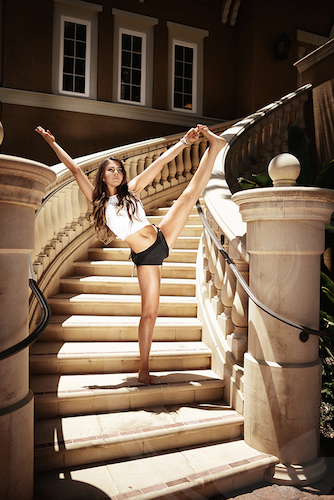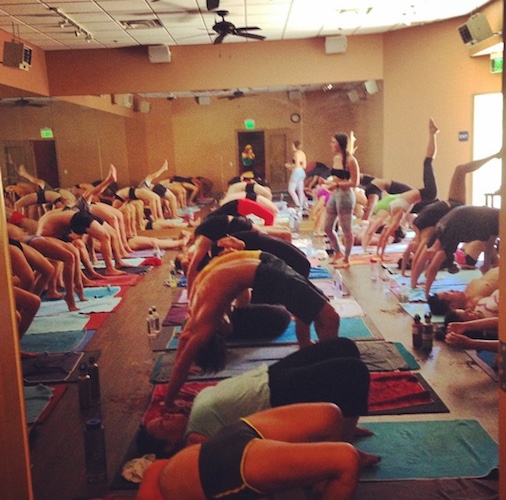 *
Relephant read:
Love elephant and want to go steady?
Author: Skyler Dearen
Editor: Travis May
Photos: Courtesy of Author