"Follow your heartbreak."
So says the author and religious scholar Andrew Harvey: "When you wake up in the morning look around at all the world crises and ask yourself one question—which of all these devastating needs breaks my heart the most?"
In this age of overconsumption, we tend to follow our hearts and then some.
For many, that big appetite rather naturally spills over into our concern for humanity. From the breast cancer walk, to the public television station's cry for help, to the really important crowd funding initiative our co-worker has just launched, opportunities for benevolence overflow our plates—each piercing our soul (and sympathy) in an authentic manner.
But the reality is there are only 24 hours in a day and only two hands with which to serve.
Many years ago and long before uncovering Mr. Harvey's teaching, I was deeply struck by the reality that more than 600 children in my home state of Massachusetts wait in foster care in the hopes of being placed in adoptive homes. I became aware of the plight of these children in a moment of clarity while viewing some brilliant photographs of these kids in our local newspaper.
At the time my own children were six and eight years old. Staring back at me on the page were faces I knew well. The images were part of a traveling exhibit referred to as the (MA Adoption Resource Exchange) Heart Gallery. The gallery is the product of a unique program which pairs children awaiting adoption in the state with professional photographers.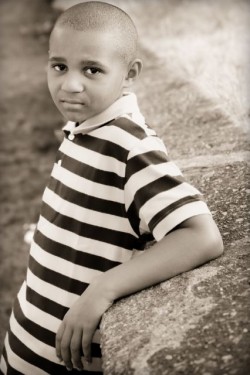 The purpose of the match is to create portraits of these kids to be shared with the public in a variety of public settings, and through the exposure these children are introduced to potential families with whom they may find a permanent home. School-aged children, sibling groups, children of color, those with emotional and other difficulties… all waiting.
Waiting for that place to call home.
As a photographer myself, at once something in my heart propelled me to pitch in. These kids were far too young to already be sampling the human predicament.
In time I was invited to participate in the program as one of the gallery photographers. At once my service became of a personal nature to me for in these faces I saw the very same promise and innocence of my own two kids.
Over the past nine or so years I have had the privilege of meeting some pretty special youngsters—sisters and brothers who hope to stay together, little boys who want to be superheroes and girls who love arts and crafts.
Together, we've made some priceless portraits.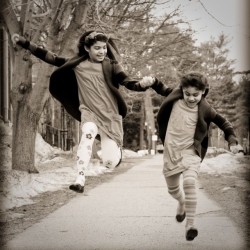 Each match mirrors back the universal potential in every child, breaking my heart wide open—human beings who have absolutely every right to the wonder and happiness and safe-keeping that is childhood.
Words cannot begin to explain the impact my involvement in this program has had on me as both an artist and a human being. An absolute privilege.
Since 2005, the MA Adoption Resource Exchange has featured more than 250 children in the Heart Gallery exhibit. Nearly half of those photographed children have been matched with permanent adoptive families. To see one of my portraits on display adorned with a banner declaring "Sorry. This child is no longer available and has been matched with a loving family." —as an artist, I cannot think of any higher accolade. Is there more I can be doing? Of course. I am by no means saving the world here. But, in following my heartbreak with a focused attention I'm making some small difference in the life of a child.
Author and Buddhist scholar Pema Chodron suggests that, "We don't set out to save the world; we set out to wonder how other people are doing and to reflect on how our actions affect other people's hearts."
In the "reflection" suggested here (I believe) lies the opportunity to align our talent and our soul and perhaps target our efforts towards some smaller picture. Just as we each share a unique emotional barometer, we each have our own signature light to share.
My experience has been when these two points intersect, the compass leads us to our natural calling—that place where we were meant to make our difference in this world. I have every confidence that the small steps too will echo.
Love elephant and want to go steady?
Author: Susan Currie
Editor: Renée Picard

Photos: by the author