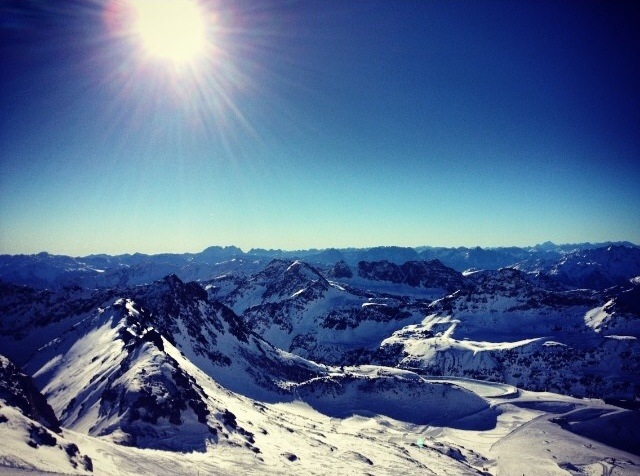 When we take a backseat view of life, we gain perspective that we could've never seen if we insisted on taking the driver's seat.
When I have stepped away from holding on to the wheel of life, I see that my direction becomes clearer. Sometimes, when I don't grip too tightly on my own beliefs and desires—I am guided to where I need to be.
"I'm just sitting here watching the wheels go round and round—I really love to watch them roll. No longer riding on the merry-go-round… I just had to let it go. I just had to let it go."
~ John Lennon
Most of us have held onto things with all of our energy only for them to not work out—am I right?
And yet, how many times has something shown up by "coincidence" and been the best thing ever?
This life is by definition mysterious—and we have to allow it to be in order to make any sense of it.
I've learned that when I force answers, I stay confused—but when I take a step back from my extreme interest and let things work themselves out, I am often rewarded with greater insight.
In my romantic relationships, I have had the tendency to get wrapped up in the excitement and possibility. I'm a passionate person and a big dreamer—sometimes that equates to getting carried away.
And this is all good and fine for a while—not to mention plenty of fun—until it isn't. It isn't good and fine when we rush into things without a solid foundation, because they often come crashing down.
And I've had a lot of crashes in my life.
Both literally and figuratively—I've been involved in a number of terrible car accidents, but I've also experienced a lot of life-crashes.
And they all happened because I was too set on being behind the wheel.
If I had relinquished my need to feel in control sooner in my life, I would have dodged a lot of heartbreak and trauma.
But I have also realized that I would have dodged another thing: strength.
The lessons I've learned through having to pick up the pieces of my life when it came shattering down and around me, have made me as strong as I am today.
Because what I've learned through the crashing and burning is that trying too hard is never worth the effort and whatever is meant to be, will be.
As long as we are putting in the consistent effort to achieve what we are after, then we can leave a little room to just breathe.
Nowadays, I enjoy riding in the backseat of life sometimes. I don't need to be the first, or the only, and I know the importance of letting others take the lead when the moment calls for it.
I've discovered that we're all on our own road, and the only finish line worth reaching is the one where we can co-exist in harmony.
Riding in the backseat and letting the vehicle—life—take us where it's meant to is the ride of a lifetime.
So let's hop in the backseat and buckle up—because when we let go of the need to control the lefts and the rights, we'll enjoy the twists and the turns that much more.

~
Love elephant and want to go steady?
~
~
Author: Garrett Paknis
Editor: Ashleigh Hitchcock