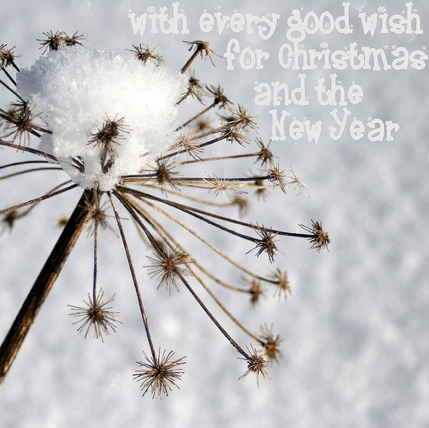 This gift I give to you cannot be placed under a tree, nor can it be bought.
This Christmas I wish for you to receive some of the things that money just can't buy.
Firstly, I wish you love—but no ordinary love, a true, deep, intense and soulful type that serves you first and then overspills onto others.
And then, I wish you Happiness. True happiness is created, not found—so, my wish is also that you receive rich experience of the greatest kind.
I wish you warmth so that everything that surrounds you glows.
And I wish you friendships and I offer you mine for eternity.
I hope you receive miracles, the every day kind that change the ordinary to the magnificent.
My wishes are also for your family and your loved ones, for what is important to you, is also important to me.
I wish for you to experience the true meaning and spirit of Christmas and witness the beauty and magic as it unfolds.
And I wish for you to cherish those simple moments that are found when all is silent and calm.
May your home be filled with Christmas stockings, candy canes, carols and traditional festivities, but most of all, let it be filled with peace.
And I wish that this season will bond and bring closeness to each one you hold dear.
I hope for you to hear sleigh bells ring and see reindeer and possibly even catch a shooting star when you are looking into the sky. And when it falls, which it will (even if you do not see it) may it allow all of your hopes, dreams and wishes come true.
May your season shimmer with sparkles that never fade and glitter that lingers and follows wherever you go.
And my greatest wish for you is memories—I wish for them in abundance, for them to be joyous. Let them fill you full to the brim so that they take you into the New Year waiting patiently to arrive
My final wish for you, My Sweet, is for the present to be found in the moments when you breathe in deep, look around and absorb the the laughter, the love and the beauty in the hearts and smiles of the people all around—which, this Christmas, are the most important treasures of all.
Author: Alex Myles


Editor: Travis May