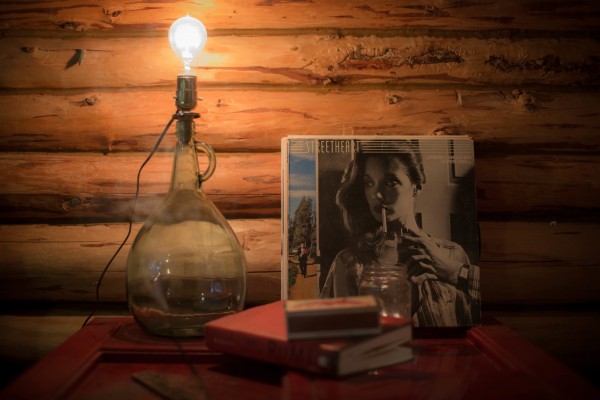 We collapse
taking each others bodies
for hours
there
Is half empty
I pull you in and taste spice
The cabin is full of sweat
heat
from limbs and hearts
sweet moans blend with the rushing of the creek
falling of the rain
here and there
In circles, on that chair
those stairs
come here
falling into a bed
naked of sheets
pulling each other back down for air
over and over
Should we get sheets?
f*ck the sheets
I'll lie anywhere with you
just keep touching me with those hands
that mouth
the daylight breaks
Does having sex count as sleeping?
I take you again
your body ripples
trembles
falls apart beneath me
~
More from Janne:
~

Love elephant and want to go steady?
~
~
Author: Janne Robinson
Editor: Ashleigh Hitchcock
Photo: courtesy of the author