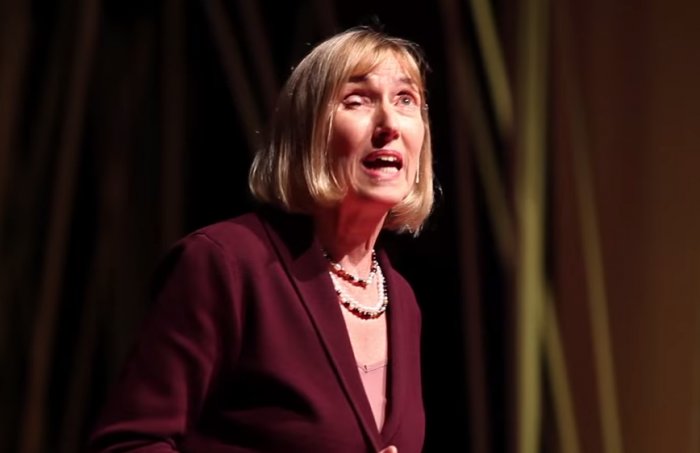 As a shy sixth grader I often imagined myself speaking to the masses.
I wanted justice for all and for people to love one another. I wanted to shout it from a podium like Martin Luther King. My fantasies were a compensation for living in the shadow of an over achieving sister and a brother who crashed motorcycles. And because my mother valued racial equality.
I grew up in Ferguson, Missouri.
This last September I crossed the TED talk off my bucket list. It's been over fifty years since my early Walter Mitty dreams, yet I never lost the ambition to speak out. I confess the glory of the limelight was the ego driven element of my aspiration—after all, what meek and mute young person secretly doesn't want to strut and crow like a peacock?
Too bad I didn't learn to do it earlier. In 1979 I almost killed myself because I didn't know how to shout no to my climbing partner. I did as I was told when he asked me to free climb an ice wall to bring up a rope. The lesson I shared in my TEDx talk 35 years later was directly related to my climbing accident: Wake up! Speak up! Do it with compassion, for yourself as well as everyone else.
In the 50s I learned to be a good girl and the world needed me to be a wise girl. While the lesson is still sinking in, wisdom was the gist of my TEDx talk. In under 10 minutes I shared a personal story that I hoped would inspire others to remember that love begins with awareness in the moment and caring for oneself.
I wanted to reach others who were caught in the same trap of idiot compassion, trying to be good yet missing the mark by not taking in the total factors of a situation. I was "other-centered," more worried about other's needs and not taking care of myself. My lesson was to become centered, not "other-centered" or "self-centered."
Just centered.
For five weeks, as one of the TEDx Boulder presenters, we practiced our speeches and coached each other to be more dynamic and direct. My goal for the talk was to put pizazz in a graduation speech I had given on the on the same topic for Naropa University. Learning to present on a stage without a podium and notes felt as vulnerable as taking off my clothes before two thousand strangers.
As we worked together our emotions vacillated between exhilaration and anxiety. We were challenged to find the center of our message and bring it forward from the center of our being. The day of the presentations the sun shone warmly and I finally relaxed between sound checks while lying on my back outside of the auditorium meditating on the blue sky.
The lesson learned that day? Don't give up on your dreams. We never know how or when they will manifest. We never know who we will inspire when we speak up— whether it's to a big crowd or at the dinner table.
I am satisfied to have given it my all.
I am happy if my story helps one person not make the mistakes I made. I am fufilled if it only helps one more person find the courage to to tell their story, their way.
Love elephant and want to go steady?
Author: Deborah Bowman
Editor: Renee Picard 
Photo: Screenshot from TEDx talk