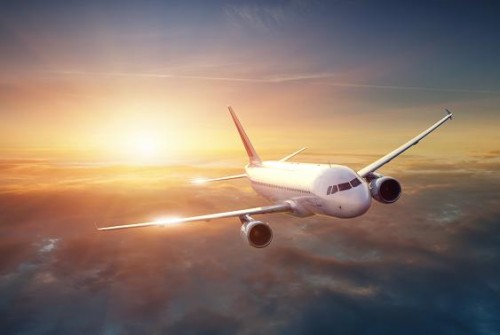 Traveling enables me to experience the many tapestries of culture and people. It enables me to reconnect with things that matter in my life. Traveling makes me happy.
We are immigrants from Greece. 
My family settled in the Boston area, but all my life I felt a pull to go back "home" and revisit my traditions, my people, the smells and sounds of a small country with the ability to make me feel intense serenity and connection.
Perhaps this connection is what fueled my grande desire to travel?
At 22, I was on the fast track to "ruling the world," at least my parents' definition of ruling the world. I was fresh out of college, heading to grad school and had landed a job with a big network affiliate as a Newsroom Assignment Editor.
A quiet, yet firm, familiar voice ripped through my "sane," grad school bound being. It pulled at the core of who I am and imposed the questions:
Is this what you really want to do with your life?
How will you have time to travel?
How will you experience your happiness and the things you love most?
When will you visit home?
Greece and the rest of the world still called.
On a heartfelt whim, and a leap across the boundaries of fear, I threw out the "going to rule the world" mentality. I left my expected career path,  dropped out of grad school and applied to be a flight attendant with a major airline.
I got the job!
I think that each of us is defined by an ability to propel our lives forward and recognize the path and depth of our passions. We can understand our limitations and fears and pursue our goals in spite of them. I'm certain this ability takes conscious, consistent recognition and practice. We must make a decision to listen deeply enough to hear our passions, dreams, and goals. We must not allow fear to define our lives.
This is what I know to be true. I think it warrants repetition.
Expectation, fear of judgement, fear of change and the fear of the unknown cripples us.
Many of us stay in our comfortably crippled states of fear our entire lifetime. Whether it's a bad marriage/relationship or an unfulfilling career, our fears are more heavily weighed than our desires. We easily allow the years to peel away and dim our intended being, our dreams, our passions and our happiness.
We hand our lives over to fear and dilute who we truly are.
I chose to practice silencing fear years ago.
This practice has gifted me 25 years of doing what I love most, traveling! I have experienced five continents, hundreds of different cities, numerous different languages, amazing interactions and so many gifts of happiness. I have encountered people from every corner of the world who have been my teachers, my students, my friends, my enemies, all greatly enriching my life.
I have lived happiness because I chose to put fear aside and take chances. Of course, there have been distractions, setbacks and even some bad choices, but my career was the one thing I chose to face fear free.
As I age, that wise young lady who tamed her fears is more difficult to tap into. Life's complications seem grander. There are responsibilities, marriage, children and money.
Everyday, she reminds me how important it is to reevaluate my ratio of fear vs. happiness and choose to take chances.
Everyday, I am reminded how one decision, so many years ago reversed the trajectory of my life towards happiness and taught me how to let go of fear.
I am reminded to mindfully practice releasing fear while acknowledging and respecting it and to make decisions based on who I am, not what I am afraid of.
Love elephant and want to go steady?
Author: Jeana Sager
Editor: Melissa Tamura / Editor: Catherine Monkman
Image: Nick Harris/Flickr