Waylon talks with Buddhist yoga teacher Cyndi Lee in front of a bunch of beer cans.
Waylon talks with longtime friend and yogi mentor, Cyndi Lee—who (imagine!) does yoga, and Buddhism, and has a sense of humor, and a big heart. Most yogis take their shit that doesn't smell way too seriously. Cyndi? She draws stick figures, publishes books, does the celebyogi circuit but doesn't get caught up in her own ego. What can we learn from her ups and downs?
With thanks to Sanitas Brewing in Boulder, Colorado, for hosting. We love their organic beer, lawn games and vegan tacos.
Subscribe to Walk the Talk Show with Waylon Lewis for one new mindful video a week!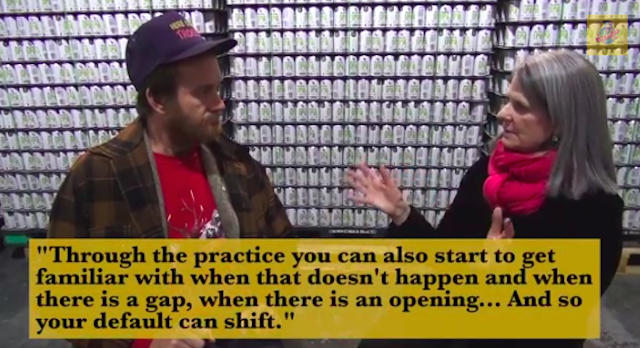 Waylon's last conversation with Cyndi:
~
~
We got your social mediums right heah:
Listen: Walk your Talk on your commute or over dishes with Soundcloud.
Subscribe directly to our award-winning Youtube Channel.
Editor: Rachel Nussbaum
Photos: Walk the Talk Show with Waylon Lewis