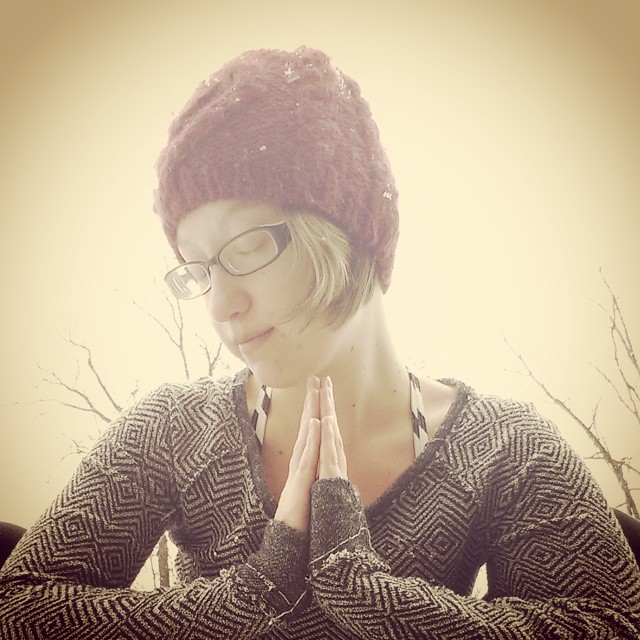 Ground and Center.
Tune in and Connect.
However you say it, we're doing the same thing. We are clearing our minds with the intention to cleanse and refocus our energies.
This meditation is very visual. It guides us through a journey into our mind's eye and into a beautiful field of wildflowers so that we may truly ground our very forms into the earth and raise our arms up into the heavens above.
This meditation is healing and empowering, meant to clear out negative vibes.
As highly sensitive people, we often pick up the feelings of others, whether they are friends, family or even strangers. Think back to when a friend stormed into the room and began ranting and yelling about school loans, work problems or other emotional distresses. Immediately, those feelings became our own because their energies affected ours, dragging us down into low level vibrations.
We are all connected.
Sometimes, it's impossible to know if what you are feeling is your own or someone else's. Like, if someone yells at you, it's very normal to yell back. Why? Because they literally threw their angry energy at you and you took that energy, made it bigger with some of your own, and then threw it back. This is why arguments get a lot worse before they get better/over.
When life gets crazy, all you need is a quiet place where you can close your eyes and breathe. This meditation will bring you back to ease and peace. It will help sort our your energies, cleanse them, and create a better sense of balance within the body, mind and spirit.
It will help bring you back to the here and now.
Brightest Blessings to you and yours!
Author: Stacy Porter
Editor: Emily Bartran
Photo: Author's Own